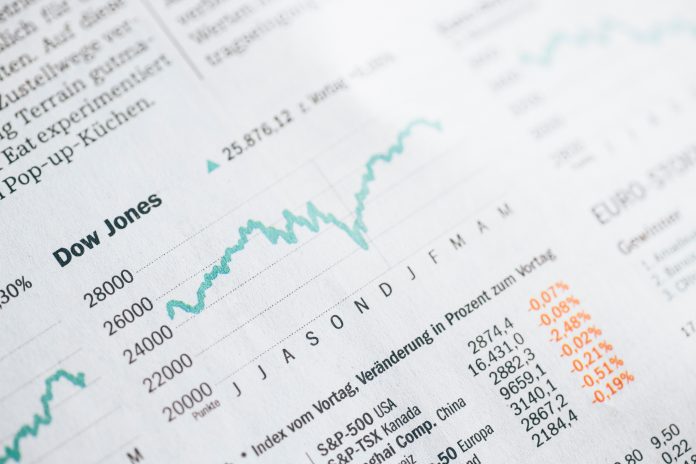 On Monday, Wall Street continued its four-month winning streak with a surge in stocks, marking a positive start to the first trading day in August.
The Nasdaq Composite closed with a 1.6% increase, an all-time high. Also, the Dow Jones Industrial Average managed to trade 265 points higher, an equivalent of 1%. Also, the S&P 500 fared well with a 0.9% gain.
Monday's gains are largely propelled by the tech sector, with big tech companies gaining an increase in share value. In particular, Microsoft saw a 5% increase in share value following talks with TikTok to purchase the U.S. division of the Chinese-owned company.
Also, Netflix and Apple saw their shares rise by 2.9% and 2.4% respectively.
James Ragan, director of wealth and management research at D.A. Davidson said, "We're seeing a rally in the tech sector really follow through from some of the earnings reports we saw last week … The S&P 500 is a bit above our estimate of fair value, though. If we look out down the road, you could certainly see the market trade higher, but we need better visibility on the economy and the coronavirus pandemic."
There are other factors that seem to be driving markets, including positive reports on U.S. manufacturing. According to the Institute for Supply Management, manufacturing PMI increased to 54.2, ahead of the DOW estimate of 53.8.
Investors have also been watching Washington D.C. closely as Congress and the Trump Administration works towards another coronavirus relief package.
Currently, Republicans and Democrats remain deadlocked on the plan with negotiations continuing over the weekend and into this week.
The major sticking point has been federal unemployment assistance which kicked in, in March but has since expired. Republicans are looking to reduce the amount to $200 while Democrats have argued to keep assistance levels at $600.
Also, traders and economists are eagerly awaiting the July jobs report, set to be released this Friday, which will play a big role in market optimism for the remainder of August.
————————————————–
Have a story you want USA Herald to cover? Submit a tip here and if we think it's newsworthy, we'll follow up on it.
Want guaranteed coverage? We also offer contract journalism here.  Just be sure you're comfortable giving up editorial control, because our journalists are dogged and will follow the story through to it's conclusion. The story will be published to our exacting standards, without regard for your preferred slant.
Want to contribute a story? We also accept article submissions — check out our writer's guidelines here.