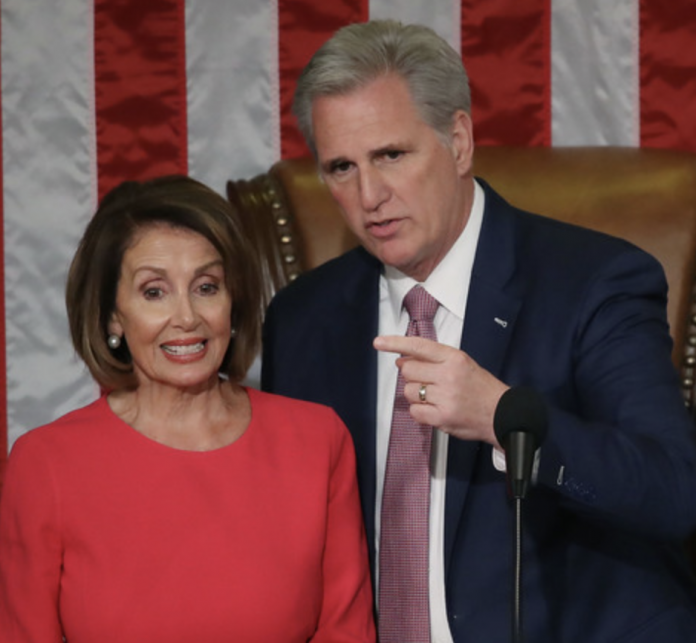 With a series of issues surrounding coronavirus, the production of another stimulus package is at the top of the list.
Partisan squabbles are presently blocking Republicans and Democrats on the Hill from reaching an agreement on more aid for Americans. For starters, some Republicans are against the idea of another stimulus package. Fiscal conservatives in Washington have already sounded the alarm, stating that the money for another round of aid simply is not available.
However, GOP members who do support another round of stimulus aid for Americans cannot agree with Democrats on the amount to give out. This has led to both sides trading blows, both on Capitol Hill and during remarks with the press.
Republicans vs. Democrats on unemployment aid for Americans
Right now, Democrats believe that $600 in weekly aid to Americans is necessary to keep struggling people afloat; however, Republicans warn that aid surpassing many workers' income will actually discourage Americans from getting back to work. This subsequently leads to bad news for small businesses and other enterprises that rely on their workers' labor to remain in business.
Democrats don't see matters this way, though. In fact, Democrats believe the GOP is doing harm to Americans by pushing for $200 per week as opposed to $600 figure, which is triple the GOP figure. On Sunday, House Speaker Nancy Pelosi blasted Republicans during an interview with Face The Nation.
Per the speaker of the House, Republicans are "in disarray" and causing families across the nation to suffer. Pelosi then claimed that Republican lawmakers are not working with Democrats in the ways they previously agreed to.
Finally, the House Speaker stated that Democrats' legislative proposals will benefit various workers across varying sectors. Pelosi cited these workers as teachers, transportation providers, and healthcare employees.
A safe economic re-engagement
Republicans have largely supported a safe reopening of various economic sectors. Fiscal conservatives especially believe that getting Americans back to work and back in business is a preferable method of economic stimulation over increased government payments.
Right now, Democrats and Republicans appear to have reached an impasse. Both sides largely view one another as responsible for the current state of affairs regarding struggling Americans.
————————————————–
Have a story you want USA Herald to cover? Submit a tip here and if we think it's newsworthy, we'll follow up on it.
Want guaranteed coverage? We also offer contract journalism here.  Just be sure you're comfortable giving up editorial control, because our journalists are dogged and will follow the story through to it's conclusion. The story will be published to our exacting standards, without regard for your preferred slant.
Want to contribute a story? We also accept article submissions — check out our writer's guidelines here.