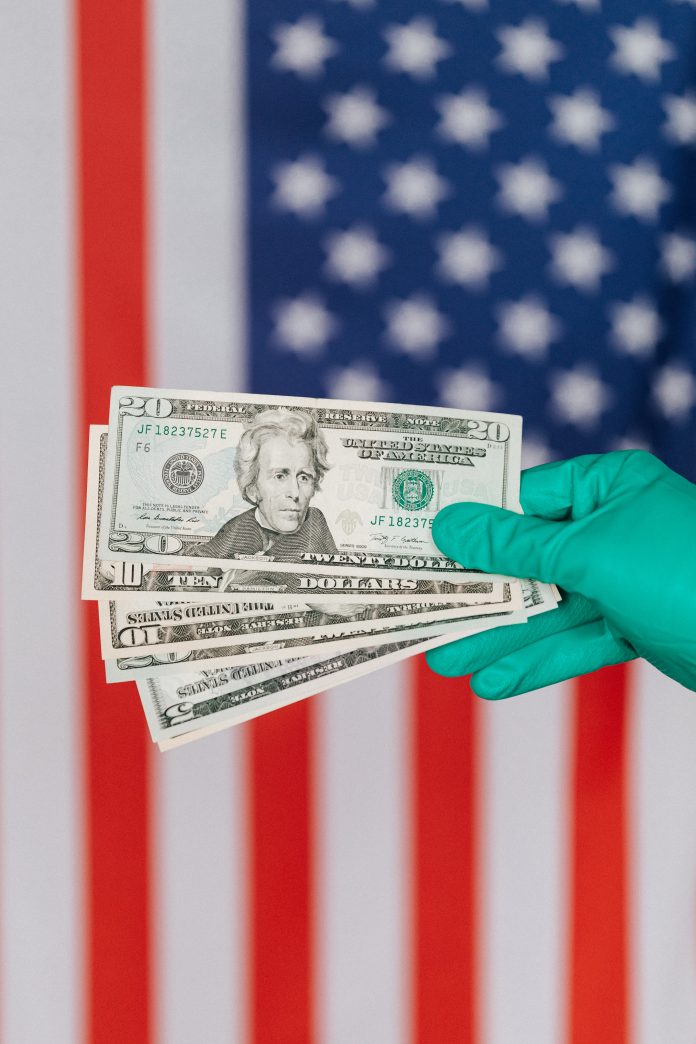 Senate Republicans are expected to announce the last coronavirus relief bill before the 2020 election and August recess, and two weeks before the expiration of unemployment benefits for millions of Americans.
As COVID-19 cases across the country are on the rise, House Democrats, Senate Republicans and the Trump administration are all at odds with one another. After blocking a relief bill passed by House Democrats, Senate Republicans began drafting their own bill. 
If Senate GOP leaders are successful this week, their bill will be the latest of six relief bills since March. While the first coronavirus bill, led by House Democrats, cost the U.S. $2.2 trillion, the White House is asking to keep the next bill at $1 trillion.
HEROES Act stalls in the Senate
In May, House Democrats passed the HEROES Act, which would have expanded COVID-19 relief across the board, but also expanded and modified Medicaid and Medicare as well as immigration, among other things. The Senate has since blocked the legislation from going any further. 
Senate majority leader Mitch McConnell (R-KY) and the Trump administration want another round of $1,200 stimulus checks. He and his Republican colleagues also want to replace the weekly $600 unemployment check with a few hundred dollars a month, and the party is toying with the idea of a return-to-work stipend.
The bill will also cut taxes and raise tax credits. President Trump said he will not sign the bill unless it includes a payroll tax cut for workers. 
House Democrats are still hoping the Senate will end its block on the HEROES Act and are looking to extend the $600 weekly unemployment check availability until January, 2021. The House Democrats' plan is threefold the cost of Mitch McConnell's. 
Funding back-to-school efforts
Schools are likely to receive between $50 to $75 billion as part of the relief bill. The discussion surrounding schools reopening has been volatile, with the president demanding that schools be reopened for in-class learning. Each of the 13,500 school districts will be coming up with their own plans, which must abide by state and federal ordinances.
Rising COVID-19 cases in states like Florida, Texas, Tennessee and California are universally concerning, and the government seems split on the decision to send children, teachers and staff back into the classroom. 
$1.3 trillion "not enough"
House Democrats have their eye on something that runs out in two weeks: The federal eviction ban, which expires July 31. Nancy Pelosi told Bloomberg TV last week that a $1.3 trillion plan was "not enough." House Democrats want to provide states with $175 billion in housing funding to pay mortgages and rent for low-income America. 
Pelosi also said this week that Trump needs to employ the Defense Production Act, in order to get medical equipment to states quicker. She has said she is absolutely willing to delay the August recess in order to get an aid package launched. 
While there are three major players in contention, the GOP controlled Senate, House Democrats and the White House, they all agree on another round of stimulus checks, more funding for schools, and that the next bill needs to get passed quickly, as July 31 and the Congressional August recess is looming. 
————————————————–
Have a story you want USA Herald to cover? Submit a tip here and if we think it's newsworthy, we'll follow up on it.
Want guaranteed coverage? We also offer contract journalism here.  Just be sure you're comfortable giving up editorial control, because our journalists are dogged and will follow the story through to it's conclusion. The story will be published to our exacting standards, without regard for your preferred slant.
Want to contribute a story? We also accept article submissions — check out our writer's guidelines here.