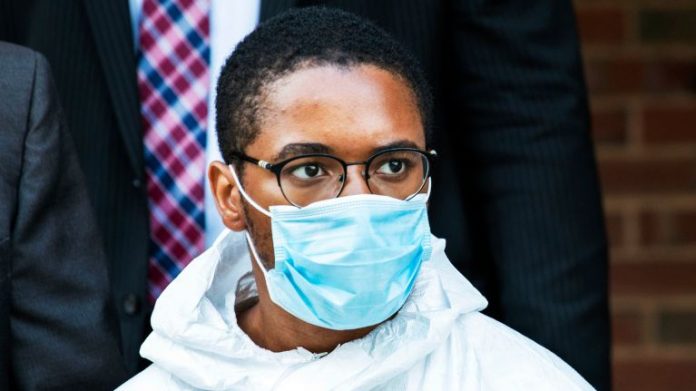 Police made an arrest in the murder of international tech entrepreneur Fahim Saleh on Friday morning. Saleh's former executive assistant Tyrese Haspil is being charged with second-degree murder.
The New York Daily News reported Haspil took $90,000 from Saleh's accounts. The global entrepreneur had offered to let Haspil make restitution and avoid criminal charges, and was instead tasered, stabbed, and then dismembered. 
Saleh's body was discovered Tuesday in his 7th-floor apartment of his Manhatten luxury condo. His dismembered body, along with the power tool used by the killer, was discovered by a family member.
Overwhelming evidence
Manhattan Assistant DA Linda Ford spoke of the overwhelming evidence at the suspect's Saturday morning arraignment.
Haspil, of Brooklyn, can be seen on surveillance video at Home Depot, buying a saw and cleaning supplies with his credit card. He also used his credit card to buy a taser prong that can be identified by a serial number. The prong was found in the body.