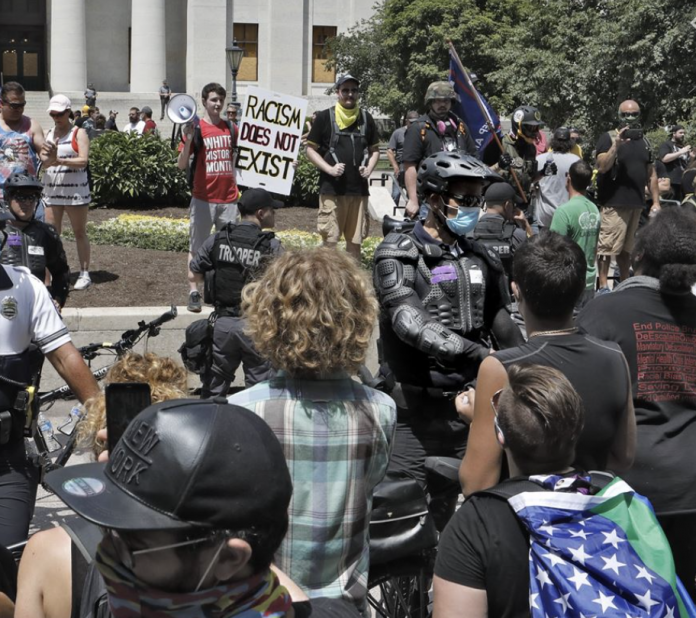 Face coverings continue to dominate national conversations, especially as America struggles to contain COVID-19. As a result, protests and lawsuits have popped up across the U.S.
Many Americans remain at odds about the science behind face masks and whether or not everyone should be wearing them on a consistent basis. It doesn't help matters that health officials have flip-flopped on the efficacy of mask-wearing.
Earlier this year, White House coronavirus task force director Dr. Anthony Fauci declared that Americans shouldn't walk around with masks. Fauci also stated that while face coverings may make people feel safer, they ultimately wouldn't provide real protection.
Since then, Fauci has done a swift about-face. Last week, the public health official called on state and local government to be as "forceful" as possible in getting individuals to wear face coverings.
This isn't going so well, though. On Saturday, Americans gathered at the Ohio Statehouse in order to protest face-covering mandates across certain Ohio counties.
What to know about the Ohio Statehouse protest
Hundreds of individuals congregated at the Ohio Statehouse to express grievances with face mask mandates. Participants held up signage condemning forced masking, tyranny, and big government. Suffice it to say, the protesters also declined to wear face masks during their time at the Ohio Statehouse.