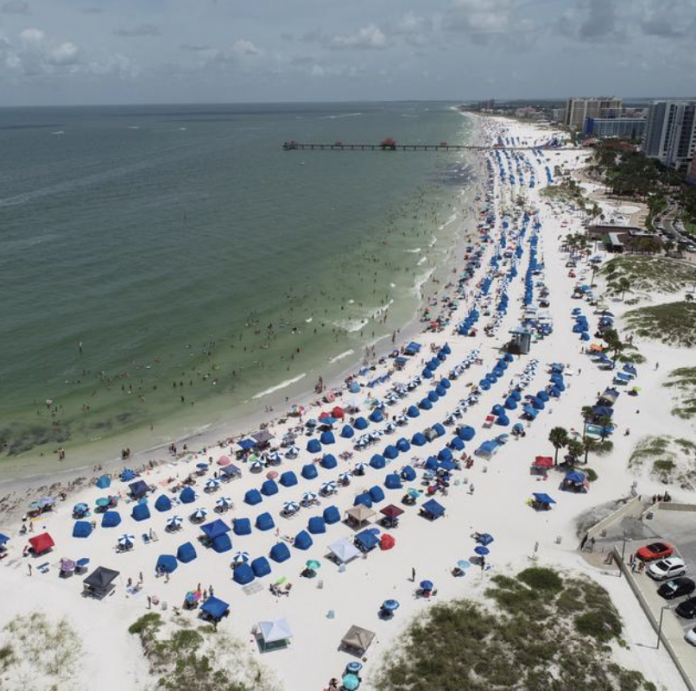 In the era of coronavirus, the culture war regarding face masks remains ongoing.
As the incidence of new coronavirus cases increase, governors, mayors, and other leaders are implementing mandates for Americans to wear masks. Some require face coverings in both indoor and outdoor environments; others call for Americans to wear masks when social distancing is not possible.
An increasing number of Americans are tiring of face masks. Across the nation, police sheriffs are coming out and announcing that they will not enforce these mandates. Individuals who take issues with face mask ordinances are also bringing lawsuits in order to stop them.
Right now, several local governments in Florida are facing lawsuits over mandates for residents to "mask up."
What to know about face mask lawsuits
Rep. Anthony Sabatini (R-FL) is presently suing multiple cities and counties in the Sunshine State that are requiring masks. The Florida representative maintains that such mandates are not constitutional or legal. Likewise, Sabatini continues to warn about the danger of allowing government to control citizens' bodies and faces.
The Media BADLY wants to cover this up 👇👇👇

"Per 100,000 people Florida records 1,178 cases and under 20 deaths. By comparison New York City has double the cases and over ten times the deaths: 2,626-277/100K. Massachusetts 1,614-120/100K, and Arizona 1,672-130/100K."

— Rep. Anthony Sabatini (@AnthonySabatini) July 14, 2020
Public health officials and some political leaders are touting face masks as necessary tools to stop the transmission of coronavirus. Still, not everyone is convinced; moreover, all people cannot wear face masks. Some people suffer from health issues, PTSD flashbacks, etc.
IT IS NOT THE ROLE OF GOVERNMENT TO CONTROL EVERY THING THAT MOVES

— Rep. Anthony Sabatini (@AnthonySabatini) July 14, 2020
Despite certain pushback, Sabatini has made it very clear that he will not back down. The Republican representative openly maintains that he plans on taking lawsuits against face mask ordinances to the Florida Supreme Court. Sabatini furthermore has the support of many conservatives who take issue with forced face masking.
Mounting backlash against face mask mandates
The Florida Republican representative is not the first American to strongly oppose mandates for face coverings.
Right now, police sheriffs in Ohio, Texas, and other states maintain that they will not uphold requirements for citizens to wear masks. In Georgia, localities have attempted to mandate face coverings; however, Gov. Brian Kemp quickly shut this down by reminding the state that such mandates are legally unenforceable.
The mounting backlash against face mask mandates appears to coincide with the increase of these ordinances.
————————————————–
Have a story you want USA Herald to cover? Submit a tip here and if we think it's newsworthy, we'll follow up on it.
Want guaranteed coverage? We also offer contract journalism here.  Just be sure you're comfortable giving up editorial control, because our journalists are dogged and will follow the story through to it's conclusion. The story will be published to our exacting standards, without regard for your preferred slant.
Want to contribute a story? We also accept article submissions — check out our writer's guidelines here.