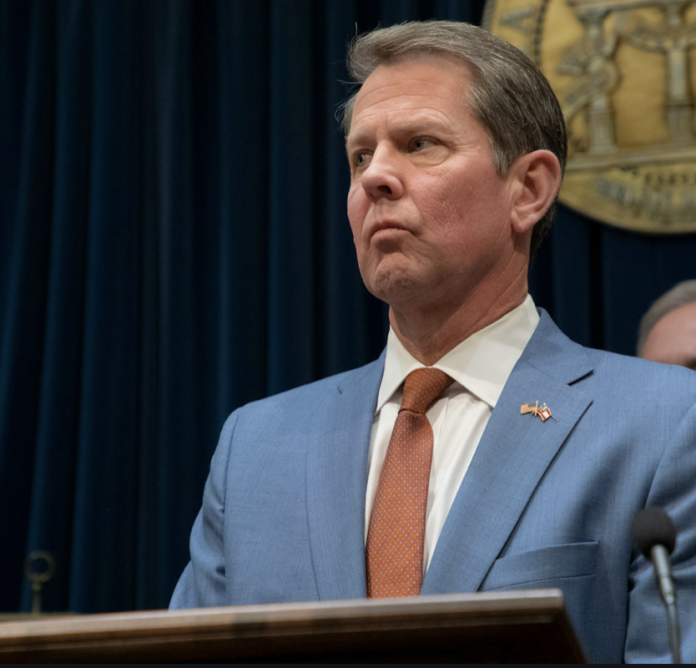 Over the course of this month alone, local leaders in Georgia have attempted to mandate face masks. Leaders in East Point, Atlanta, Athens, and Savannah have each "required" residents to cover their faces while out in public.
These mandates and ordinances subsequently prompted pushback from Georgians who oppose compulsory masking.
Georgia residents who take issue with mandatory masking pointed out that Gov. Brian Kemp's executive order prohibits localities and municipalities from mandates that are more or less restrictive than his own.
On Thursday, the Georgia governor's office came out and stated that local mandates for citizens to wear masks are "unenforceable."
Why local Georgia mask mandates are not enforceable
In Kemp's latest executive order, local and municipal governments face prohibition from issuing orders that are more or less strict than the governor's. The Georgia governor's office reminded state officials of this ban on Thursday.
Per the official statement, Atlanta, Athens, and other Georgia areas that have mandated mask-wearing cannot uphold this requirement. This official announcement from Kemp's office arrives one day after Atlanta Mayor Keisha Lance Bottoms signed an executive order that "requires" Atlanta residents to wear face coverings.
It's also important to note that Bottoms' decision to issue a mask mandate arrived after she tested positive for coronavirus.
The Georgia governor's office furthermore reminded the state that Kemp is relying on Georgia residents to "to do the right thing and wear a mask voluntarily." Kemp, himself, has toured the state during this month, encouraging Georgians to "mask up."
Will Kemp take legal action against local mask mandates?
At this time, the Georgia governor has not indicated that he plans to take legal action against cities that have mandated masks; however, the local mandates do conflict with the governor's executive order. Of course, it goes without saying that the governor has greater powers than mayors or other local leaders.
If Georgians in cities with mask mandates decided to challenge these ordinances, they would likely win. The unenforceable nature of mask requirements in local Georgia communities is not a win for proponents of compulsory masking.
Time will tell whether or not Kemp decides to take legal action against local mask mandates in the future.