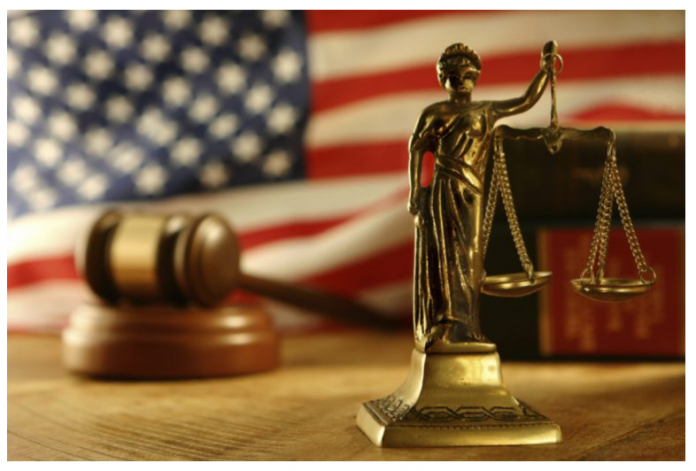 The U.S. Department of Justice (DOJ) announced that six former National Football League (NFL) players have been charged in a superseding indictment for their roles in a nationwide health care fraud.
The Justice Department identified the defendants as Darrel Reid, Antwan Odom, Anthony Montgomery, Clinton Portis, Tamarick Vanover, and Robert McCune.
The defendants were indicted in the Eastern District of Kentucky.
According to the DOJ, the six former NFL players were allegedly involved in defrauding the health care benefit program for retired NFL players. Each of them has been charged with one count of conspiracy to commit health care fraud and wire fraud.
Reid, Odom, Montgomery, and Portis were also charged with one count of health care fraud and wire fraud. Vanover was also charged with two counts of wire fraud and two counts of health care fraud.
McCune was charged with 10 counts of wire fraud, 12 counts of health care fraud, and three counts of aggravated identity theft.
Details of the allegations against former NFL players
In December 2019, ten former NFL players including McCune, Portis, and Vanover were charged for their involvement in the fraud that targeted the Gene Upshaw NFL Player Health Reimbursement Account Plan (the Plan).
The Plan provided tax-free reimbursement of out-of-pocket medical care expenses incurred by former NFL players, their wives, and dependents because they were not covered by insurance. It can reimburse a maximum of $350,000 per player.
From June 2017 to December 2018, more than $3.9 million in false and fraudulent claims were submitted to the Plan. Out of those claims, it paid $3.4 million.
The superseding indictment alleged that the defendants submitted false and fake claims to the Plan for expensive medical equipment — typically worth around $40,000 to $50,000 per claim. However, the former NFL players submitted reimbursements for medical equipment that they did not purchase or receive.
Additionally, the superseding indictment alleged that McCune and others recruited other former NFL players to participate in the scheme to defraud the Plan. They allegedly enticed their colleagues with kickbacks and bribes ranging from a few thousand dollars and up to $10,000 per submitted false claim to the Plan.
As part of the scheme, the defendants allegedly produced fake invoices, letters of medical necessity, and prescriptions as supporting documentation for the claims.
The superseding indictment alleged, "Over the course of the scheme…, the co-conspirators submitted or caused to be submitted to the Plan false and fraudulent claims totaling approximately $2.8 million." Each of the defendants "profited from their participation in the scheme" by receiving reimbursements from the plan or receiving bribes and kickbacks paid by participants in exchange for helping them submit fraudulent claims to the Plan.
According to the Justice Department, seven of the defendants in the initial charges filed last year already pleaded guilty to conspiracy to commit health care fraud. The former NFL players who pleaded guilty include Correll Buckhalter, James Butler, Joseph Horn, Etric Pruitt, Ceandris Brown, John Eubanks, and Donald "Reche" Caldwell, who died in June.
On June 22, Brown was sentenced to serve 12 months and a day in prison. The sentencing for the remaining defendants is pending.
————————————————–
Have a story you want USA Herald to cover? Submit a tip here and if we think it's newsworthy, we'll follow up on it.
Want guaranteed coverage? We also offer contract journalism here.  Just be sure you're comfortable giving up editorial control, because our journalists are dogged and will follow the story through to it's conclusion. The story will be published to our exacting standards, without regard for your preferred slant.
Want to contribute a story? We also accept article submissions — check out our writer's guidelines here.