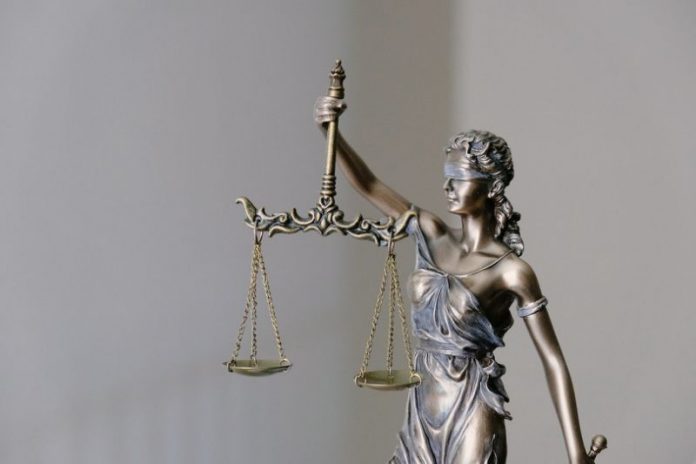 Last Monday, Preston Hollow Capital LLC (PHC) filed a new antitrust lawsuit against the TIAA subsidiary Nuveen LLC. The suit was filed in the U.S. District Court for the Southern District of New York. This continues the on-going David vs. Goliath battle of the two companies.
Bloomberg Law reported on Thursday, that there may be jurisdictional issues with the complaint.
Nuveen, an American owned asset manager, with $1.1 trillion in assets, plays a major role in the municipal-bond market. PHC, based in Dallas is a much smaller competitor, with $3.6 billion in investable assets.
Second lawsuit seeks monetary damages
This will be the second time the parties face each other in court. The first case was filed in Delaware where both parties are incorporated. The Delaware Chancery Court ruled for POC on Thursday, April 9, 2020, in a detailed, often caustic  60-page Memorandum Opinion from Vice Chancellor Sam Glasscock III. 
Glasscock referred to Gulliver's Travels, Jonathan Swift's 1726 novel. In his ruling, he compares Nuveen's witnesses to Houyhnhnm's.
"… Beings so moral and rational that they cannot comprehend the art of lying. They do not even have a word for the concept, and are forced to describe a lie as "the thing which is not," said Glasscock. "After hearing the testimony of some of Nuveen's witnesses, one might think they were such beings. Their circumlocutions for falsehoods—"hedge," "bluff," "exaggeration," "role-play," "scenario," "overstatement," "blustering," "short-cutting," "puff," "shorthand," "overblowing"—in situations where more quotidian creatures would simply say "lie," might make one doubt that the latter word is in their vocabulary."
Nuveen was found guilty of using "threats and lies in a successful attempt to damage PHC in its business relationships." Nuveen and John Miller, it's head of municipal finance, also attempted to "organize a boycott" of PHC through "threatening and anticompetitive" phone calls and correspondence with banks and broker-dealers.
Vice-Chancellor Glasscock found Nuveen liable for the anti-competitive and injurious actions which "intentionally and illegally" interfered with PHC's business relations with its primary lender Deutsche Bank AG and six major Wall Street investment banks including Goldman Sachs, JPMorgan, and Wells Fargo.
The court, however, did not issue an injunction against Nuveen and insisted that Preston Hollow should have instead sought monetary damages.
At the time Preston Hollow said it would "vigorously pursue" monetary damages in the original claim. The firm is now suing for damages of not less than $100 million. 
Dallas-based Preston Hollow CEO Jim Thompson said that "Municipal borrowers deserve a truly competitive marketplace where they are able to select the capital provider that meets their needs in funding their vital projects, not the needs of a large money manager like Nuveen. This is, in essence, the very injustice that the Vice-Chancellor exposed."
————————————————–
Have a story you want USA Herald to cover? Submit a tip here and if we think it's newsworthy, we'll follow up on it.
Want guaranteed coverage? We also offer contract journalism here.  Just be sure you're comfortable giving up editorial control, because our journalists are dogged and will follow the story through to it's conclusion. The story will be published to our exacting standards, without regard for your preferred slant.
Want to contribute a story? We also accept article submissions — check out our writer's guidelines here.