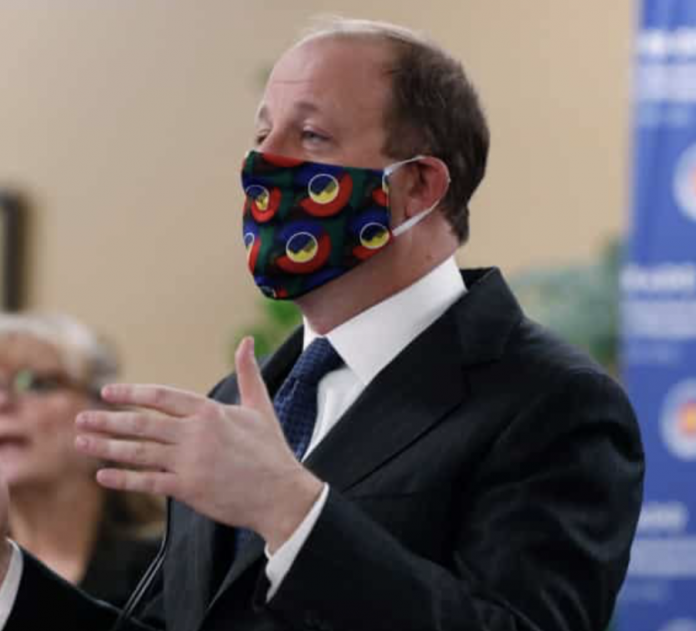 Growing numbers of conservatives across the nation are pushing back against mandatory face mask orders. Right now, Florida Rep. Anthony Sabatini is suing several counties and cities in the Sunshine State with mandatory mask orders.
Texas Gov. Greg Abbott (R) recently faced censure from conservative Texans over his decision to issue a statewide mask mandate. Meanwhile, just last week, the conservative think tank known as The Freedom Foundation sued Oregon Gov. Kate Brown (D) for implementing a mandatory mask order for state residents.
Lawsuits against leaders who require compulsory face masks are mounting, rather than disappearing. At this time, Colorado Gov. Jared Polis and multiple health officials in the state are facing a lawsuit from two Republicans seeking seats in the Colorado House of Representatives.
What to know about the lawsuit against Colorado's statewide mask directive
In federal court, Republicans Donna Walter and Mark Milliman issued a lawsuit against Gov. Polis and health officials in the state. Both Walter and Milliman have also maintained pro bono representation from lawyer Mark Patlan.