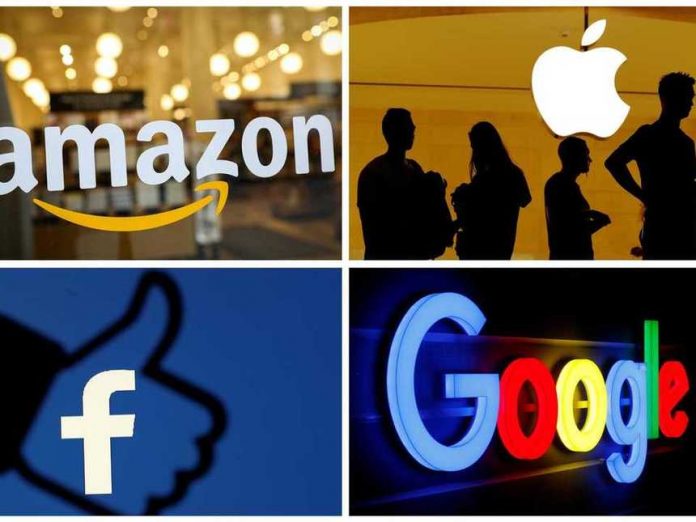 Although U.S. stocks closed lower for the day, Apple, Google, Facebook, and Amazon were once again in the spotlight. Shares of these technology giants lifted the Nasdaq and are all up in after-hours trading.
After the Big 4's showdown with the U.S. congressional antitrust hearing where the CEOs of the companies faced scrutiny and criticism for their business practices, all four received the news of rising revenues.
Google, Amazon, Facebook, and Apple reported earnings after the closing bell. The results show their businesses are holding up well despite the coronavirus pandemic.
Apple beats expectations
Apple's revenue of $59.7 billion was better than analysts anticipated according to Factset. The company's per-share also beat expectations at $2.58 and shares were up 5% after the bell. Before the quarterly results, the stock was up 31% in 2020.  
Third-quarter earnings numbers were good with net income at $11.25 billion, Mac revenue at $7.08 billion and services revenue coming in at $13.16 billion. IPad posted revenue of $6.58 and iPhone had revenue of $26.42 billion.
Google parent Alphabet earnings surpass expectations
For the first time in its publicly traded history, Google parent Alphabet reported a decline in year-over-year quarterly sales, falling 2% to $38.3 billion. According to Factset, its previous lowest quarter of sales growth was a 0.6% gain in the June quarter of 2009.