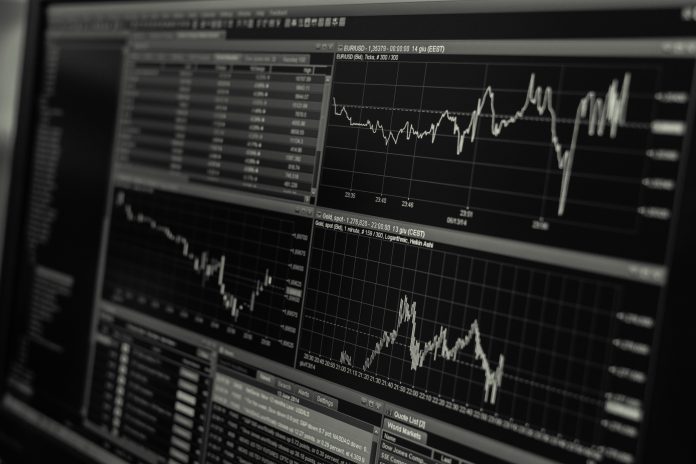 As the COVID-19 pandemic continues to affect the economy across the U.S., the DOW slid lower on Thursday by 225.92 points, or 0.8%. In addition, the S&P 500 dipped 0.4% while the NASDAQ Composite beat expectations and rose 0.4%.
The disappointing dip in markets followed a U.S. government report which showed a massive plunge in gross domestic product (GDP) for the second quarter, 32.9%, a drop previously unrecorded in American economic history. That said, the quarterly decline in GDP turned out to be not as bad as the original projection of 34.7%.
In line with previous estimates, U.S. weekly jobless claims came in at 1.434 million while continuing claims, those who have been drawing benefits for two weeks or greater, totaled 17.018 million, an increase from roughly 16 million last week.
While GDP and unemployment statistics paint a rather bleak picture, certain sectors of the market experienced gains by market close. In particular, U.S. tech firms Amazon, Apple, Google, and Facebook all saw a modest increase in share prices. The increase in share price follows a five-hour testimony before the House Judiciary Committee panel on antitrust which occurred on Wednesday.
Even after a daylong hearing which consisted mostly of flaring tempers, pointed accusations, and political showmanship, U.S. tech is still turning a robust profit. This points to the powerful stature of big tech in the American economy and psyche.
For many American experiencing the fallout of the COVID-19 pandemic, big tech's market gains may feel entirely devoid of reality, where unemployment and financial woes remain largely intact for most Americans.
Explaining the mixed data, Tom Hainlin, a global investment strategist for Ascent Private Capital Management, said "What you're seeing in the data and in the market reaction is the roll-off of the extra unemployment insurance is a pretty big deal." Currently, "There's a lot of expectation for Congress to come through."
————————————————–
Have a story you want USA Herald to cover? Submit a tip here and if we think it's newsworthy, we'll follow up on it.
Want guaranteed coverage? We also offer contract journalism here.  Just be sure you're comfortable giving up editorial control, because our journalists are dogged and will follow the story through to it's conclusion. The story will be published to our exacting standards, without regard for your preferred slant.
Want to contribute a story? We also accept article submissions — check out our writer's guidelines here.