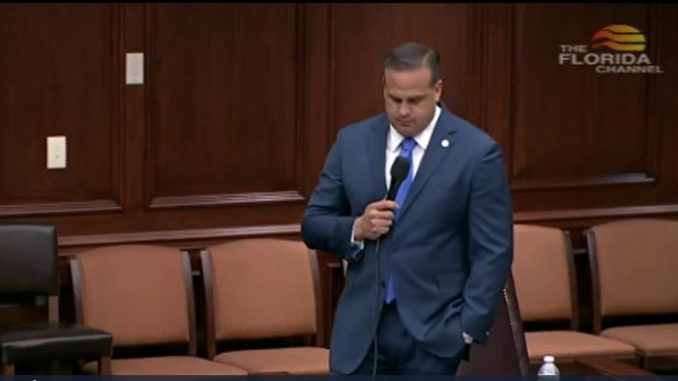 ARTILES APOLOGIZES BUT REMAINS UNDER FIRE
By DARA KAM
THE NEWS SERVICE OF FLORIDA
©2017 The News Service of Florida. All rights reserved. Posting or forwarding this material without permission is prohibited. You can view the Terms of Use on our website.
THE CAPITAL, TALLAHASSEE, April 19, 2017……… A firestorm continued to swell Wednesday over racially tinged and expletive-laced remarks Sen. Frank Artiles hurled this week, as demands for the Miami Republican's ouster grew and Senate leaders appointed a special master to investigate whether he should be sanctioned.
Artiles berated Sen. Audrey Gibson, a black Democrat from Jacksonville, on Monday night at a members-only club near the Capitol, calling her "girl," a "bitch," and a "f—ing ass—-", and also used the word "niggers" when referring to Republican senators who backed Senate President Joe Negron in a leadership race. He also used a derogatory term to refer to Negron.
Negron late Wednesday afternoon appointed the Senate's general counsel, Dawn Roberts, to serve as special master to conduct an inquiry into Artiles' behavior and submit a report and possible recommendations for sanctions to the Rules Committee by Tuesday.