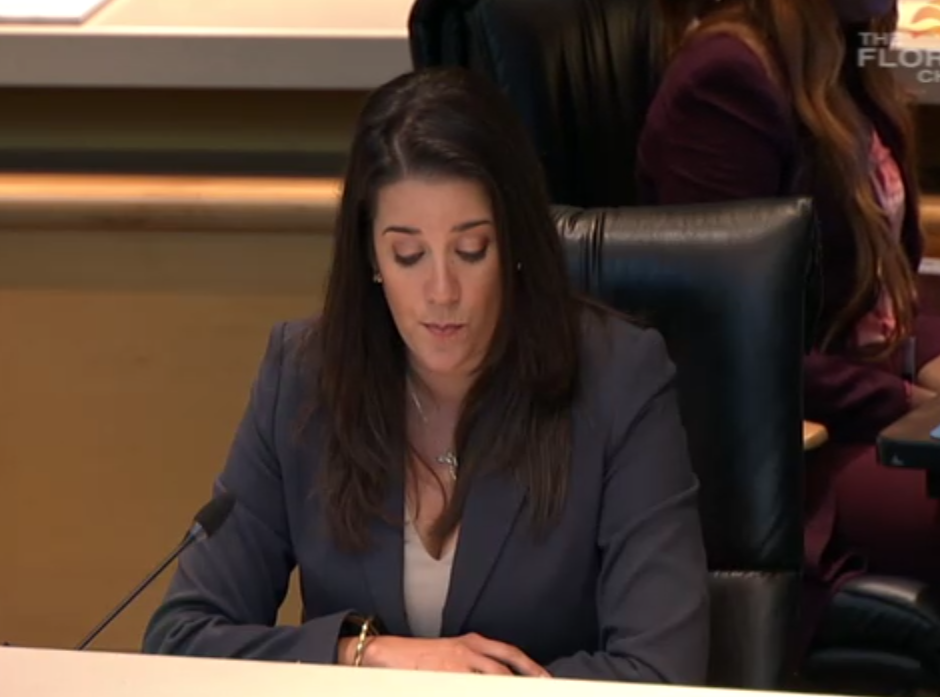 Senate President Pro Tempore Anitere Flores, R-Miami, made news earlier this year for using her power in the Florida Senate to quash gun legislation during this year's legislative session. This drew surprise and frustration from those in the pro-gun camp. In 2015, Sen. Flores received a 100% rating from the National Rifle Association (NRA), and in 2010 was endorsed by the organization for her first run at the Senate seat.
As Senate President Joe Negron's 2nd in command and the Chair of two committees, Flores holds a lot of power in the Senate. This was evident last Thursday when Flores tacked a significant amendment onto one of her bills.
Senate Bill 196 began its life in the Senate proposing that law enforcement officers be required to issue civil citations to juveniles for certain non-violent, first-time misdemeanor offenses. The goal of the bill was to prevent juveniles without previous records from ruining their lives over a one-time mistake. Unfortunately for Flores, the bill had stalled in the House of Representatives/
However, in the bill's last committee stop before proceeding to the Senate floor, Flores filed an amendment that drastically changed the bill.
In this amendment, Flores kept the original intent of the bill, but added language that reflected a controversial bill by Senator Tom Lee, R-Hillsborough, that requires the Florida Supreme Court to submit reports to the Florida Legislature, as well as the Governor's Office. These reports would include information on any cases that have gone past the Florida Supreme Court's 180-day deadline to render a decision.
Opponents of Sen. Lee's bill, and its accompanying bill in the Florida House of Representatives have accused the bill of being punitive against the Judicial branch and overstepping Constitutional boundaries.
Senator Jeff Clemens, D-Lake Worth, said, "To me, it's potentially stepping over a line between the three branches of government for us to be looking at how the Supreme Court implements its own rule."
This measure has been a high priority in the House, which has been at odds with the Supreme Court over several House measures that the Courts have overturned.
Senator Lee, notably, is one of two Senators appointed to the Constitutional Revision Commission by House Speaker Richard Corcoran, R-Land O'Lakes – who has also called for term limits for Florida Supreme Court Justices.
Regarding Flores' amendment to the bill, Senate Democrat Leader Oscar Braynon II, D-Miami Gardens, questioned the necessity of the bill, stating: "This amendment [regarding] monitoring the Supreme Court gives me a moment of pause, it's an overall good bill, I'm not sure if adding [this amendment] to the bill is truly necessary, so I would hope that the sponsor would express to how this is necessary to be in this bill."
In response, Sen. Flores did not sugar coat her reasons, stating: "I think it's important to have several bills that are important to different Senators. We're at the point in session where different bills may not be fully moving along the process and so this is an opportunity for several Senators' issues to be brought together for a bill…so it's a good way to have even more support for this very good bill."
With this maneuver, it appears that Senator Lee and the House's initiative will move forward in the Senate with the borrowed momentum of Flores' power, while Flores' initiative to require officers has renewed momentum in the House of Representatives.
While it is not uncommon for bills to be combined, issues traded, and deals to be struck in the Florida Legislature, the impact of this particular trade could have concerning and far-reaching implications.