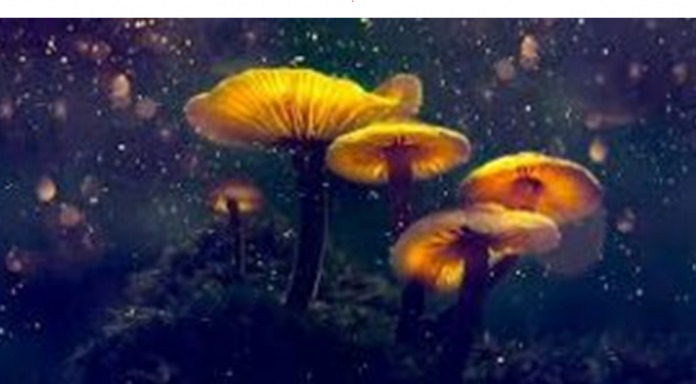 ATAI Life Sciences, a  Berlin-based startup focused on developing psychedelic drugs to treat mental health disorders, said that it had closed a $125 million funding round on Monday.
The Series C financing round for Atai was led by Apeiron Investment Group, the family office of the startup's founder, Christian Angermayer,  billionaire investor Peter Thiel, and Catalio Capital Management.
Florian Brand, CEO & Co-Founder of ATAI Life Sciences said, "We are grateful to have the strong support of both new and existing investors, comprised of forward-thinking individuals that share in our belief that innovation in mental healthcare is urgently needed and possible."
"We believe that our psychedelic and non-psychedelic compounds have compelling therapeutic promise based upon a growing body of scientific evidence. This round of funding is another step towards our vision to effectively treat and ultimately prevent mental health disorders, bridging the gap between what the mental health system currently provides and what patients need," he added.
Funding for the deal reached $125 million, larger than the $80 million raised by Compass, announced in April. It also surpassed the $30 million raised by nonprofit groups, the Multidisciplinary Association for Psychedelic Studies and the Psychedelic Science Funders Collaborative.
"ATAI's great virtue is to take mental illness as seriously as we should have been taking all illness all along. The company's most valuable asset is its sense of urgency," said Thiel, the co-founder of  PayPal Holdings (NASDAQ: PYPL) and Palantir Technologies (NYSE: PLTR).
The impact of COVID-19 pandemic
ATAI obtained the funding as the COVID-19 pandemic continues to bring light to the mental health problems affecting individuals.
"With Covid-19 only accentuating the failures of existing standards of care, we are at an inflection point when it comes to seriously address this global mental health crisis," said Angermayer.
ATAI is an investor of  and other psychedelic drug developers
According to ATAI, it will use the money to expand its existing areas of research and the range of possible drugs that the companies it supports might use to treat mental health disorders.
It will also use the funding to help Perception Neuroscience gain more insights on the effects of arketamine when used on treatment-resistant depression. Arketamine is a variant of the rave drug and anesthetic ketamine.
The proceeds would also offer similar help to DemeRx, which is examining the effects of ibogaine on opioid abuse. Ibogaine is a psychoactive substance found in an African shrub.
Additionally, it will use the funding to support "the completion of Phase 1 and initiation of Phase 2 trials at four other programs."
ATAI is the biggest shareholder of Compass Pathways (NASDAQ: CMPS). It is also a backer of other psychedelic drug developers. Investors are thrilled by the news that they are again leading the latest funding infusion for an industry that has the potential for mental-health breakthroughs.
Investors were thrilled by the news. Compass Pathways stock rose 3.6% in the stock market Monday.
Compass is developing a synthetic form of psilocybin called COMP360, to be used in conjunction with therapy. Psilocybin is the hallucinogenic compound in magic mushrooms.
In 2018, the FDA  gave breakthrough status to COMP360 for treatment-resistant depression. The company is evaluating COMP360, paired with therapy, in a Phase 2b trial for that condition.
Still, regulatory approval could still be far off. Researchers face questions about patentability and profitability, as well as standardizing therapy and figuring out its most effective form. Currently, therapists pair psychotherapy with ketamine. However, they administer the drug off-label or for a use that hasn't been approved by regulators therefore insurance won't cover the medication itself.
Last year, the FDA approved the Johnson & Johnson (NYSE: JNJ) drug Spravato, which uses a derivative of ketamine for treatment-resistant depression. This summer, the FDA approved Spravato for people who are actively suicidal.
—————————————-
Have a story you want USA Herald to cover? Submit a tip here and if we think it's newsworthy, we'll follow up on it.
Want to contribute a story? We also accept article submissions – check out our writer's guidelines here.