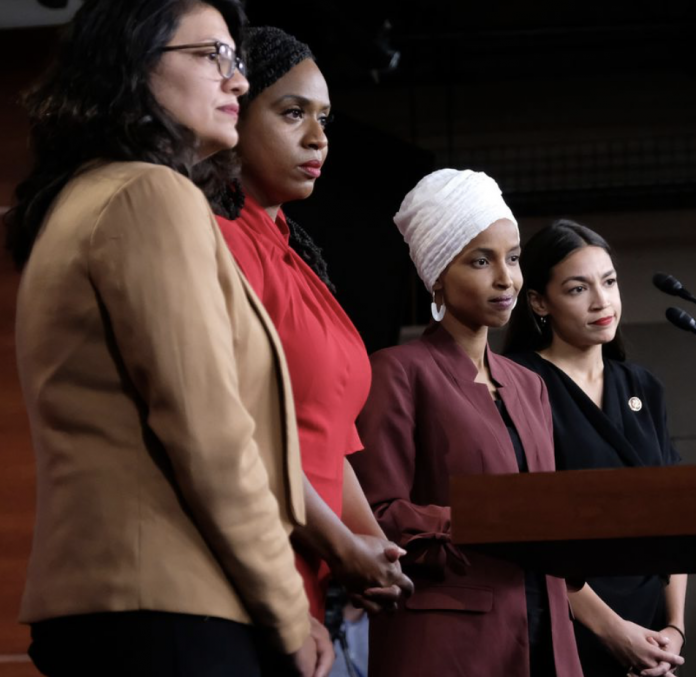 House Reps. Alexandria Ocasio-Cortez, Ilhan Omar, Rashida Tlaib, and Ayanna Pressley, also collectively known as "The Squad" have found themselves in a battle with first House Speaker Nancy Pelosi and now President Trump.
"The Squad" has repeatedly spoken out against the president and his administration. Speaker Pelosi previously censured the congresswomen and dismissed their "public whatever" and "Twitter world." This later prompted Ocasio-Cortez and Tlaib to urge Pelosi to be mindful of criticism since "The Squad" is comprised of women of color.
New developments affirm that Capitol Police have met with the aforementioned congresswomen regarding apprehensions about their safety.
Convening with the Authorities
During a recent interview, Tlaib mentioned that she and her colleagues face threats and other forms of intimidation. The congresswomen stated that the ethnic status of herself and the other "Squad" members is a factor. This is one of several reasons why she, Ocasio-Cortez, Omar, and Pressley have accused the president of racism.
Certain Americans have argued that President Trump ought not to tweet about "The Squad" or criticize them during his rallies. Other believe that people who willingly enter the political arena are fair game for censure.
Despite the Capitol Police meeting with the four congresswoman, there are no reports of increased threats against them. Notwithstanding, the authorities still maintain that "The Squad" should know the safety options which are available to them.
Various levels of law enforcement have agreed to work with one another to ensure the safety of not only Omar, Ocasio-Cortez, Pressley, and Tlaib, but also additional lawmakers. In spite of the infamy of "The Squad," other lawmakers have received more threats than the four congresswomen.
The North Carolina Rally
Concerns about the safety of various lawmakers comes amidst criticism of Rep. Omar at one of President Trump's rallies in North Carolina earlier this week. The president criticized Omar for her comments on Israel, 9/11, and the alleged "pervasive ignorance" which the congresswoman said exists in America.
Following Trump's criticism, the crowd chanted, "send her back! Send her back!" Yesterday, the president spoke out and disavowed the chants from his supporters in North Carolina. This comes amidst concerns that the rally chants could hurt the Republican Party as a whole in 2020.