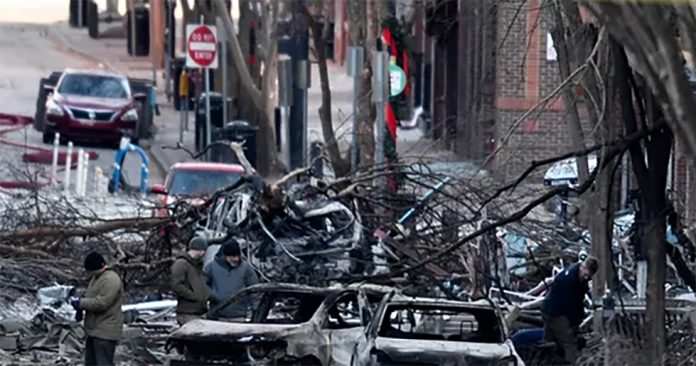 A person of interest (POI) has been named in the frightening Christmas Day bombing in Nashville, Tennessee.
Authorities identified 63-year-old Anthony Quinn Warner as the POI in the bombing on Saturday. The man lives in the Nashville area, according to CBS News Chief Justice and Homeland Security Correspondent Jeff Pegues.
He said that Warner has a similar make and model RV like the one that police have been seeking in connection with the fiery blast.
…@CBSNews #EXCLUSIVE
CBS News has learned that #police have a person of interest or persons of interest in connection with the #explosion that rocked #Nashville on #ChristmasDay.

— Jeff Pegues (@jeffpeguescbs) December 26, 2020
…#exclusive @CBSNews has learned the name of a person of interest tied to the explosion that rocked #Nashville on #Christmas Day. Multiple sources tell us that Anthony Quinn Warner, a Nashville area resident, had a similar make and model RV.

— Jeff Pegues (@jeffpeguescbs) December 26, 2020
Authorities on the scene of the person of interest Anthony Quinn Warner's home. #nashvillebombing pic.twitter.com/UrwyZlP3YX

— Brittany (@Brittany3l) December 26, 2020