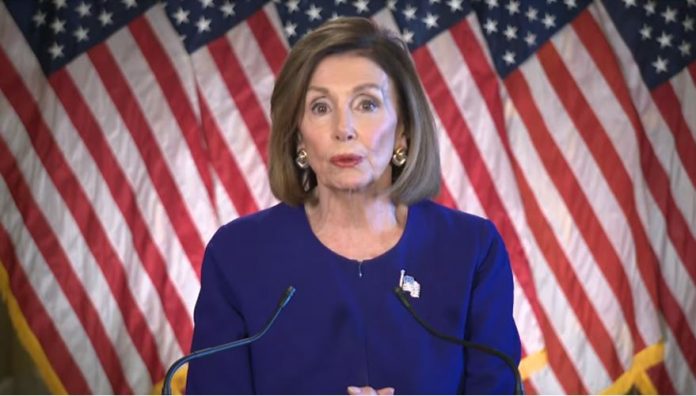 Speaker of the House Nancy Pelosi is in for the fight to keep her position and she could blame the COVID-19 pandemic that has plagued the entire world.
As much as we like to see the house of cards fall on Speaker Pelosi's head, we are not keen to see anyone stricken with coronavirus. But it could be the virus that will stop her from reigning as Speaker again.
As The Hill reported this weekend, if enough members of the Democrat House Caucus,  do not show up to vote for Speaker, either because of the virus or for any other reason, there could actually be a Republican Speaker, even as they sit in the minority.
The reason for that is that the "blue wave" that was predicted never happened. Every Republican won reelection in the 27 races that were deemed "toss-ups."
This leaves Democrats with a razor-thin margin and Pelosi is teetering on the edge of being just another California representative. House Minority Leader Kevin McCarthy is possibly looking at being the next Speaker.
"Let's say, just theoretically, we had six or eight people out with COVID and the Republicans have none. They probably could elect [Kevin] McCarthy," Kentucky Rep. John Yarmuth, a Democrat from Kentucky,  commented on the possibility that the House Minority Leader becoming Speaker.