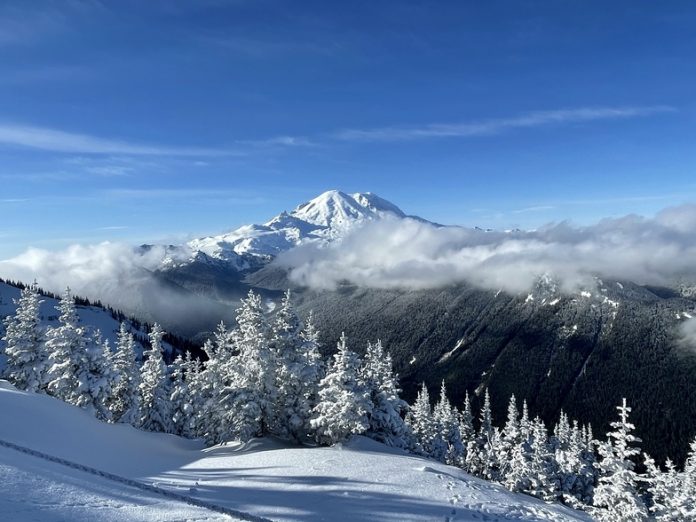 On Saturday a 60-year-old man died in an avalanche at Crystal Mountain, WA. Five other skiers were rescued. All the victims were equipped with avalanche beacons, allowing rescuers to locate them.
Sgt. Darren Moss of the Pierce County Sheriff's Department said the survivors of the group either dug themselves out of the snow or were rescued by other members of the party. The man, who died was not breathing when he was pulled from under the snow.
On Friday the Silver Basin area had received over a foot of snow in a 24-hour period. Winds were up to 100 mph at the summit.
And although the Crystal Mountain ski resort was open, it had limited lift operations. The Mount Rainier Gondola was still closed.  And the ski patrol wasn't finished with their avalanche-control work. 
Silver Basin, which has been designated a Black Diamond area, was still closed for skiing. 
 Frank DeBerry, president, and chief operating officer of Crystal Mountain Resort, issued a statement.
"This should serve as a really firm reminder that, even though it's late, even though we're all anxious to get out there and be on the snow and have a good time, and even though this is the very first snowstorm we've had to enjoy all year … if you are backcountry skiing … you need to remember all of those (safety) practices and take great care and pay very close attention to open and closed terrain," DeBerry said.