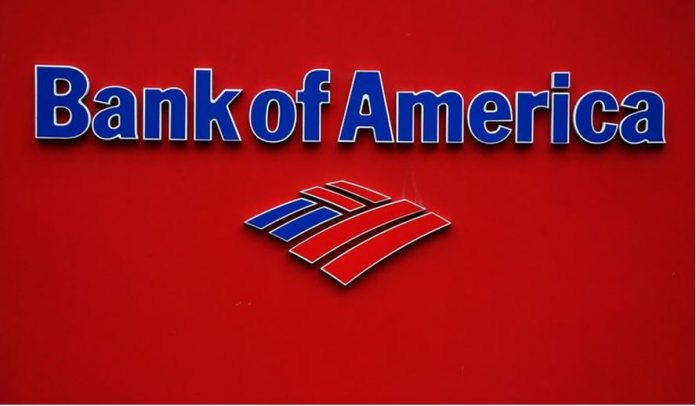 Bank of America (NYSE: BAC) announced its decision to raise it minimum wage for employees to $20 per hour over the next two years.
According to the investment bank and financial services company, its minimum hourly-wage increase will happen in increments. Starting in May 1, 2019, its minimum wage will go up to $17 an hour and will continue to rise until it reaches to $20 by 2021.
In a statement, Sheri Bronstein, the chief human resources officer at Bank of America, said, "We are raising our minimum wage because we believe that to best serve our customers and clients, we need the best teams." She added, "Saying thank you, celebrating great work, and sharing our success further demonstrate our commitment to being a great place to work."
On the other hand, during an interview with CNBC, Bank of America Chairman and CEO Brian Moynihan said they have to share the company's success to their teammates. He noted that a person who gets a job at Bank of America will earn $41,000 a year.
Bank of America has been increasing its minimum wage since 2010. Its current minimum wage of $15 per hour is higher than other companies that recently raised their minimum hourly salary. It is significantly higher than the federal minimum wage of $7.25 an hour.
Tighter labor market compels Bank of America, other companies to raise wages
Ben Zipperer, an economist at the Economic Policy Institute told NPR that U.S. companies particularly banks have no choice but to raise wages to be able to hire workers to fill vacant positions.
"Banks in particular, they're compelled to raise wages somewhat to recruit staff. So this is something they would be doing anyway, because there's a tighter labor market and that's what happens," said Zipperer.
He also noted Bank of America's announcement comes a day before Moynihans and other bank CEOs are set to testify before the House Financial Services Committee.
Zipperer said, "It's hard to avoid noticing the particular timing of this announcement."
Moynihan and his fellow bank CEOs are expected to answer tough questions from lawmakers regarding bank profits, consumer protection, executive pay, and regulatory issues.