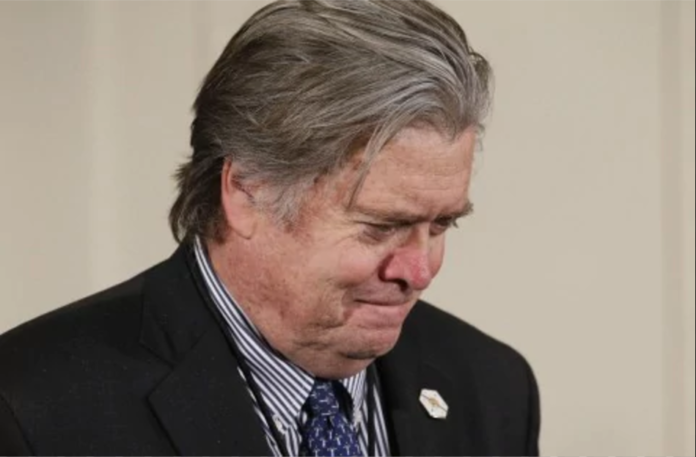 Steve Bannon, the former White House chief strategist called the 2016 Trump Tower meeting between Trump campaign officials and a group of Russians was "treasonous" and "unpatriotic."
The author of the new book,"Fire and Fury: Inside the Trump White House," quoted Bannon's statement regarding the issue, according to the Guardian.
Michael Wolff, the author of the book conducted hundreds of interviews with President Donald Trump and his inner circles including Bannon. His book is one of the most awaited political books of the year.
According to the Guardian, Bannon criticized the meeting involving Donald Trump Jr., Jared Kushner, Paul Manafort, and Russian lawyer Natalia Veselnitskaya. Previous reports indicated that Russian operatives arranged the meeting. Trump Jr. allegedly agreed to meet Veselnitskaya after receiving an e-mail offering him "sensitive information" that will damage Hillary Clinton.
Wolff quoted Bannon saying, "The three senior guys in the campaign thought it was a good idea to meet with a foreign government inside Trump Tower in the conference room on the 25th floor – with no lawyers. They didn't have any lawyers."