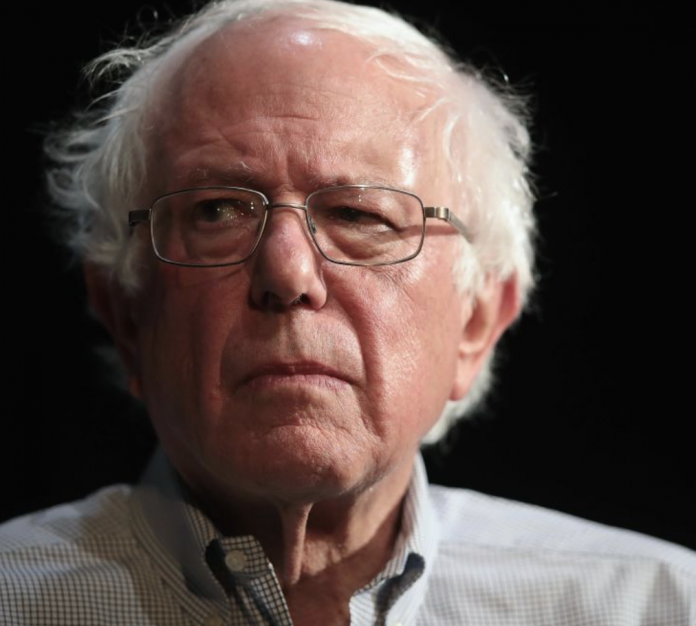 Over the weekend, Democrat candidate Bernie Sanders expressed concerns about the rhetoric coming from ThinkProgress, a liberal think tank.
According to Sanders, ThinkProgress' scrutiny of his millionaire status is a "smear."
ThinkProgress vs. Bernie Sanders
The issues between ThinkProgress and Sanders commenced after the former suggested that Sanders' stance on income inequality in hypocrisy. ThinkProgress cited Sanders' millionaire status as the reason behind their assessment.
As one might expect, Sanders didn't take too kindly to this evaluation. As a matter of fact, the self-professed Democratic-socialist stated that ThinkProgress is attacking himself and other progressive candidates. Sanders furthermore noted that these "attacks" are not conducive to defeating President Trump in the 2020 presidential election.
An excerpt of Sanders' response to ThinkProgress' aforementioned criticisms reads as follows:
"Last week, you published an article on ThinkProgress criticizing me for my appearance and for the income I earned from writing a book. Then, a day later, you published a video that dishonestly attacked me for hypocrisy in my effort to address income inequality in America — a video that was excitedly discussed on many conservative websites."
Sanders furthermore accused ThinkProgress of going after other progressive Democrat candidates, such as Cory Booker and Elizabeth Warren.
Finally, Sanders urged ThinkProgress to aid Democrats in their attempt to defeat President Trump in 2020:
"The Democratic primary must be a campaign of ideas, not of bad faith smears. Please help play a constructive role in the effect to defeat Donald Trump."
Response to Sanders' Letter
Sanders' letter garnered a response from the Center for American Progress Action Fund (CAP), a parent of ThinkProgress.
Neera Tanden, the president and CEO of CAP, ultimately decided that ThinkProgress issued an "overly harsh" assessment of Sanders.
"The orientation of CAP is to positively engage with all political leaders about the country's future. ThinkProgress is editorially independent of CAP and CAP Action, which is what has made it valuable as a news outlet. Similarly, we at CAP can form our own opinions of their work. We believe the content of the ThinkProgress video critiquing Sen. Sanders is overly harsh and does not reflect our approach to a constructive debate of the issues."
It's worth noting that Sanders has also had previous issues with Democrats during his attempts to run for office. In 2016, findings from Wikileaks emails determined that Democrat leaders intentionally iced out Sanders in order for Hillary Clinton to win the primaries.