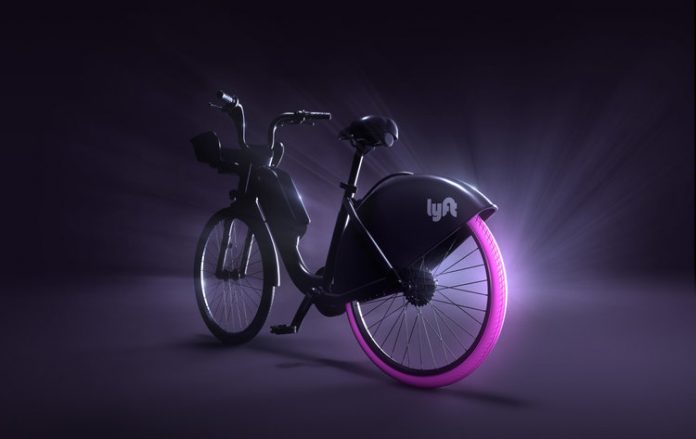 Lyft decided to remove approximately three thousand electric bikes from its bike sharing program in New York, San Francisco and Washington after riders reported brake problems.
Lyft is the largest bike share service operator in the United States. Last year, the ride-sharing company acquired Motivate, which operates the bike share brands including Citi Bike in New York, Ford GoBike in the San Francisco Bay area, Capital Bikeshare in Washington D.C. metro area, Divvy in Chicago, BIKETOWN in Portland, Nice Ride in Minneapolis and GoGo in Columbus, Ohio.
"Reliability and safety come first"
In a blog post on Sunday, Motivate said "We recently received a small number of reports from riders who experienced stronger than expected braking force on the front wheel. Out of an abundance of caution, we are proactively removing the electric bikes from service for the time being. We know this is disappointing to the many people who love the current experience — but reliability and safety come first."
In addition, the bike share operator said it will replace the electric bikes with pedal bikes to prevent service interruptions. It had been working on a new electric bike, which will be available to riders soon. Riders will be able to access the new electric bikes by scanning a QR code or tapping their clipper card.
New York City will monitor Lyft's investigation into the brake problem
A report from the New York Times indicated that dozens of riders suffered injuries while riding Citi Bikes' electric bikes. One of them was William Turton, who flipped over the front of the electric bike while braking before an intersection in Bedford Avenue in Brooklyn.
He told the newspaper, "It's honestly tragic. I've been commiserating with my friends today who are also electric-bike enthusiasts."
Meanwhile, New York City Department of Transportation (DOT) spokesman Scott Gastel said the safety of New Yorkers is their priority. He added, "We expect Lyft to maintain a safe and fully operational fleet providing sufficient service and we will monitor as they investigate the cause of this brake issue."