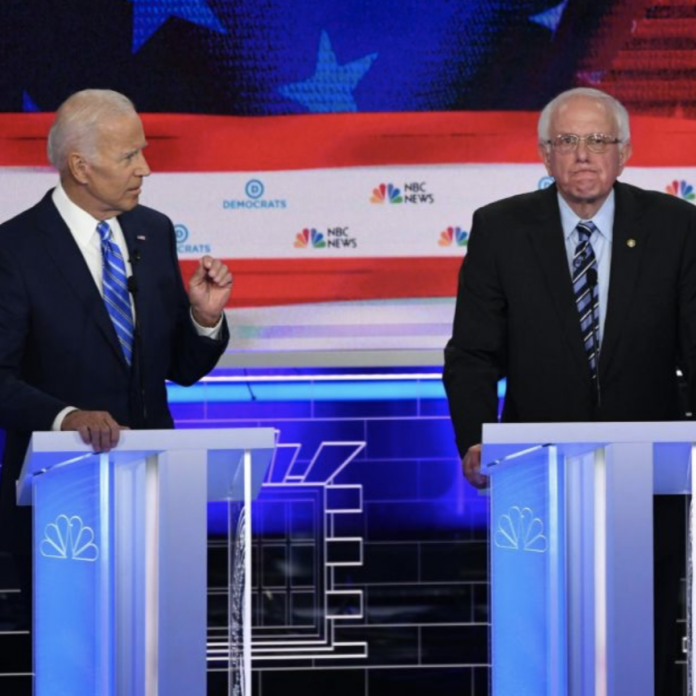 Over the course of the 2020 presidential election, Democrat candidates Bernie Sanders and Joe Biden have clashed with one another. Despite sharing a similar audience of working-class Democrats, Sanders and Biden harbor different outlook on the future and direction of the Democrat Party.
For instance, Sanders' support for socialist policies and progressivism is a given. The 2020 candidate places more value on "bold change" and "structural reform" rather than electability. Biden, on the other hand, has an interest in at least creating the appearance of willingness to work with the other side.
Days ago, Biden made headlines after stating that he'd consider a GOP running mate if he wins the nomination; not long afterward, Sanders quickly came out, stating that he wouldn't select a Republican running mate, in the event he secures the Democrat Party's nomination.
Now, Sanders is taking aim at the former vice president once again; apparently, the Democratic-socialist believes that Biden's record is too "weak" to defeat President Trump.
Why Doesn't Sanders Have Faith in Biden's Record?
Yesterday, Bernie Sanders' interview with The Washington Post officially published for Americans to read.
In this interview, Sanders made the case that Biden lacks the excitement to energize enough voters to beat Trump. Furthermore, the 2020 Democrat slammed the former vice president's previous support of NAFTA and his financial backing from wealthy donors.
In Sanders' own words:
"t's just a lot of baggage that Joe takes into a campaign, which isn't going to create energy and excitement. He brings into this campaign a record which is so weak that it just cannot create the kind of excitement and energy that is going to be needed to defeat Donald Trump."
During another segment of his interview with the Post, Sanders professed that "sweeping change" is more important than "perceived electability."
Thus far, Joe Biden has not publically responded to Sanders' censure regarding his record in politics.
Where Do Sanders and Biden Stand in the 2020 Election?
At this time, both Sanders and Biden are neck-in-neck with one another. With the approaching dates of primary voting, Sanders, Biden, and other leftist candidates are eager to pull in as much support as possible.
In many cases, strategies to garner additional support involve tearing down one's opponents, notably those who pose the greatest threats.