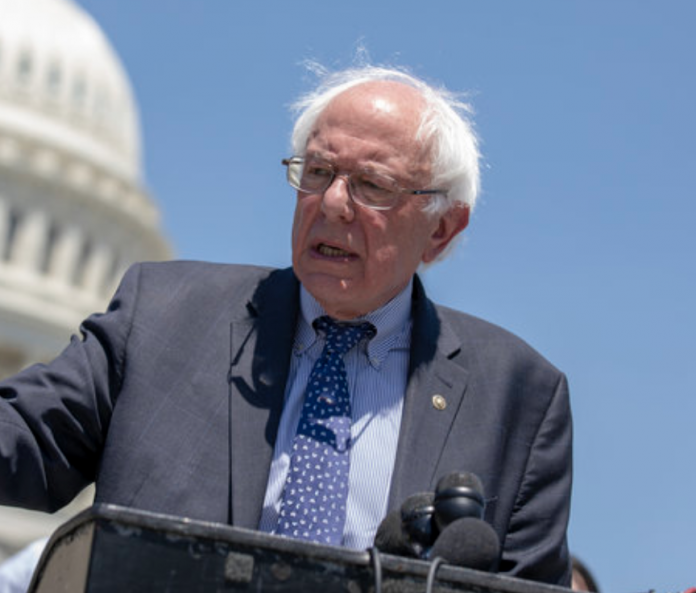 On Wednesday, Senator Bernie Sanders expressed concerns about the upcoming 2018 midterm elections, reports The Hill.
An Overview of Sanders' Statements
During an interview with Hill.TV, Sanders vocalized the following thoughts about November's midterm elections:
"Based on what happened in 2016 and based on what we're hearing about 2018, they should be very concerned," Sanders said during an interview with Hill.TV regarding the midterms. "We have got to do everything that we can, not only to protect the sanctity of our process, but to tell the Russians that we will not accept their meddling in our elections."
Sanders is one of many political public figures who have condemned Russian interference in U.S. elections. The Senate Intelligence Committee received word on Wednesday of other nations' attempts to meddle in the upcoming elections.
More on Midterm Elections
As the midterm elections get closer and closer, the anticipation heightens. The GOP wishes to maintain Congressional power. Democrats, on the other hand, are hoping for a "blue wave" to regain dominance in the Senate and House of Representatives.
The people of this country appear to believe that ongoing political events will affect the midterm elections. Some Americans have questioned the potential adverse impact that calls to abolish Immigration and Customs Enforcement will have for Democrats in November.
However, former FBI director James Comey advised Americans to vote for Democrats during the midterms. Comey, a longtime registered Republican, stated that the GOP has lost sight of "this country's values."
Both Republicans and Democrats continue to campaign for the midterms. Sanders himself has campaigned for and endorsed several candidates, while President Donald Trump has also hit the trails, rallying for a variety of Republican candidates.
The midterm elections will take place on Tuesday, November 6, 2018.