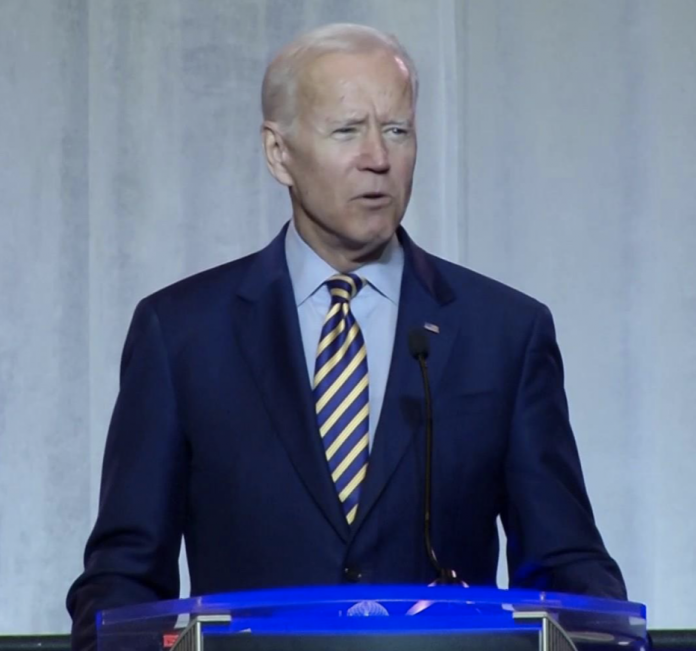 American society is still reeling from the horrific shootings which took place in Dayton, Ohio and El Paso, Texas over this past weekend.
Individuals from all political sides have weighed in; certain people have faulted President Trump and the National Rifle Association. Others have conversely cited mental health issues and previously ignored warning signs of psychological instability as problematic.
Following the two tragedies, many Democrats have spoken out. Those on the left opined that President Trump's statements about illegal immigrants and crime have emboldened lunatics to commit murder.
Joe Biden, the Democrat frontrunner in the 2020 presidential election, actually took his rhetoric a step further. Earlier today, Biden stated that America cannot unify against hatred until Trump is out of office.
Reviewing Biden's Take on the Shootings and Trump's Presidency
Earlier today, Trump spoke out against the horrors in El Paso, Texas and Dayton, Ohio. The president delivered oral public statements and statements via his Twitter account and the White House Twitter account. In his remarks, Trump condemned racism, hatred, and violence against other human beings. The president furthermore called for Republicans and Democrats to join forces to prevent future tragedies of this nature.
President Trump's statements did not stop Democrats from faulting him for this weekend's tragedies.
In a tweet of his own, Biden stated that Trump employs the White House in order to promote racism and demonize illegal immigrants. The former vice president then concluded his tweet by stating that Trump's departure from the White House is imperative to Americans "speaking with one voice against hatred."
See for yourself:
Let's be very clear. You use the office of the presidency to encourage and embolden white supremacy. You use words like "infestation" and "invasion" to talk about human beings. We won't truly speak with one voice against hatred until your voice is no longer in the White House. https://t.co/CW3wxxTm2E

— Joe Biden (@JoeBiden) August 5, 2019
Pushback Against Blaming the President and More
Americans who lean right-of-center have pushed back against those who are blaming President Trump for the horrors in Ohio and Texas. Many on the right also maintain that such statements are politically motivated in anti-Trump ideology and counterproductive to finding real solutions.
In the wake of this past weekend, new calls for gun control have emerged. Conservatives also take issue with this, maintaining that criminals will not follow gun control legislation. Moreover, the right-wing has stated that guns are not the root of this problem.
Democrats nevertheless maintain a very different outlook and are now calling for mass bans on assault weapons.