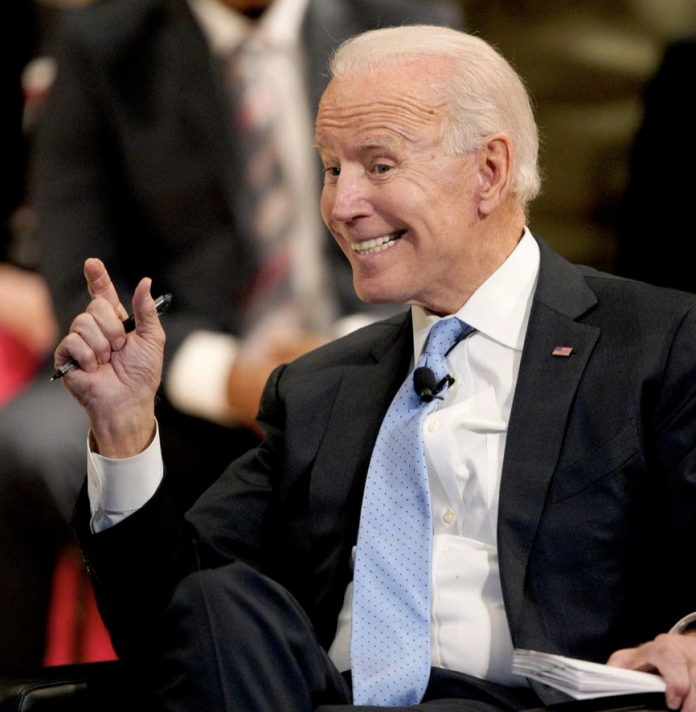 Since the inception of Joe Biden's presidential campaign, he has taken various hits from the more progressive wing of the Democrat Party. This time, however, Biden is pushing back.
Earlier this week, the Democrat frontrunner shared his thoughts on the strategies which are historically proven to help left-wing candidates win elections.
How to Win an Election, According to Biden
The former vice president maintains that most Democrat voters are not extremely far-left. As such, Biden also believes that moderate Democrats, instead of their progressive, in-party counterparts, have the best shot of winning a presidential election. While articualting these ideas, Biden encouraged his audience to review the results of prior elections:
"That's what this election is about. I'm happy to debate that issue and all those issues with my friends because guess what, look who won the races. Look who won last time out."
The former vice president then mentioned House Rep. Alexandria Ocasio-Cortez. Biden stated that while he believes the congresswoman is "brilliant," winning a primary election is different from securing victory in a general election.
In Biden's own words:
"By the way, I think Ocasio-Cortez is a brilliant, bright woman, but she won a primary. In the general election fights, who won? Mainstream Democrats who are very progressive on social issues and very strong on education and health care."
How is Biden Doing in the 2020 Presidential Election?
Thus far, Joe Biden is still the Democrat frontrunner of his party. However, he has still taken numerous hits and lost support since his appearance at the first primary debate. In recent weeks, other candidates censures Biden for his remarks on race, school bussing in the 1970s, and the treatment of LGBTQ+ individuals.
Biden clearly believes that a more moderate approach is the best way for Democrats to approach a general election. Certain people on the right-wing have stated this as well; although, staunch progressives disagree. Progressives collectively favor bold and "radical" reform as the approach to bring against President Trump. On multiple occasions, various progressives have stated that Biden is too much of a centrist to defeat the president.
By contrast, other Democrat candidates such as Elizabeth Warren and Bernie Sanders have strong support from progressives.