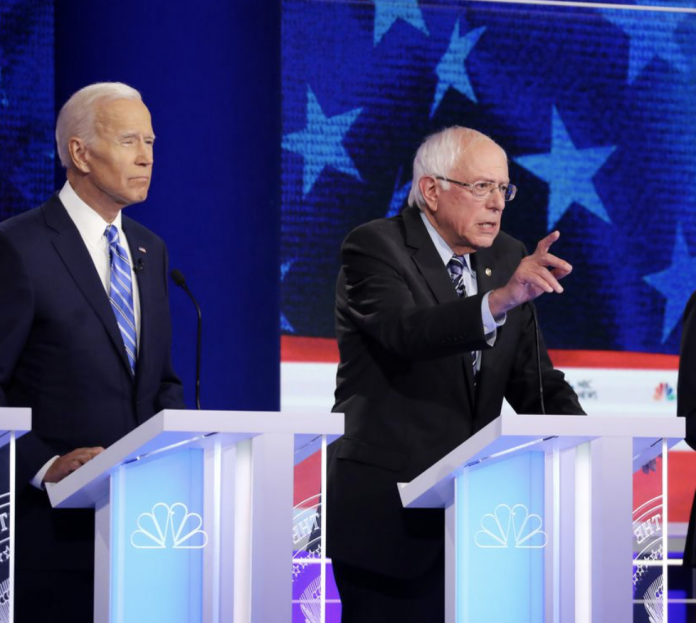 Earlier this week, Democrat frontrunner Joe Biden articulated his views about the more progressive wing of his party. The former vice president stated that moderate Democrats are the ones who win general elections, not their progressive counterparts. Biden furthermore opined that House Rep. Alexandria Ocasio-Cortez's victory in a primary election is not indicative of requirements to win a general election.
Sanders, a very staunch progressive and self-proclaimed Democratic-socialist, disagrees with Biden's assessment of progressivism. On Friday, Sanders took to Twitter to share his own ideas on progressive values and why he believes they will defeat President Trump in a general election.
Reviewing Sanders' Thoughts on Progressivism in a General Election
In a nutshell, Sanders articulated that he is a proud progressive and glad to be working with Ocasio-Cortez on various reforms. The reforms in question include Medicare-for-All, the absolution of student loan debt, a Green New Deal, etc. In his tweet, Sanders claimed that these reforms are the best shot for Democrats to win the 2020 presidential election.
See for yourself:
I'm proud to be working with @AOC and so many other Democrats to pass Medicare for All, debt free college and a Green New Deal. This is the agenda America needs — and that will energize voters to defeat Donald Trump. https://t.co/MPS9fDsuCH

— Bernie Sanders (@BernieSanders) July 5, 2019
Ocasio-Cortez on Biden
When calling out the progressive wing of the Democrat Party, Biden shared his thoughts on Ocasio-Cortez, as previously stated. The congresswoman also has her own opinions regarding the former vice president.
In Ocasio-Cortez's own words:
"I think that he's not a pragmatic choice. If you pick the perfect candidate like Joe Biden to win that guy in the diner, the cost will make you lose because you will depress turnout as well."
Progressivism or Moderate Democratism?
The divide between Joe Biden and Bernie Sanders is indicative of the gap between moderate Democrats and progressive ones. According to Biden, the majority of Democrat voters do not identify with extreme far-leftism. By contrast, Sanders maintains that a candidate like Biden is too lukewarm to successfully defeat President Trump.
In many right-wing circles, measures promoted by Sanders and Ocasio-Cortez are viewed as radical and extreme. Also, conservatives have stated that left-wing extremism will backfire when it comes to running against President Trump. In many ways, this is similar to Biden's assessment that moderatism is better than radical leftism.
At this time, Biden has not yet responded to the tweet from Sanders. He has also remained silent in regards of Ocasio-Cortez's views on his candidacy.