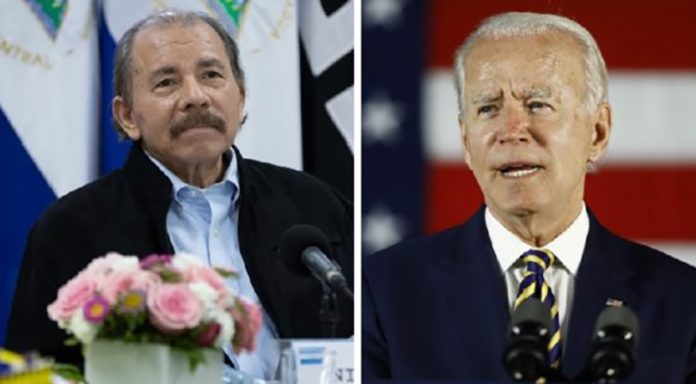 The Biden administration is planning to review U.S. policy on Cuba, most recently instituted by former President Donald J. Trump, according to White House Press Secretary Jen Psaki on Thursday.
The administration is considering rolling back former Pres. Trump's policy, which strained U.S. relations with Cuba, further restricting the inflow of money to the oppressive, one-party government's leaders.
These changes were praised by many Cuban-Americans as a positive move forward after a misstep during the Obama era which attempted to normalize relations with the leaders of the small country.
Historically, monies that are filtered into the country go directly to the ruling party, which continues to oppress their people, blaming the United States rather than the nature and inhuman behaviors of the communistic regime.
"Our Cuba policy is governed by two principles. First, support for democracy and human rights…the core of our efforts. Second is Americans, especially Cuban Americans, are the best ambassadors for freedom in Cuba. So we'll review the Trump administration policies,"  Psaki said during a press briefing.
Former Pres. Trump clamped down on Cuba after taking office in 2017. He tightened restrictions on U.S. travel and remittances to Cuba. He also imposed sanctions on shipments of Venezuelan oil to the island.
The policy was popular among the large Cuban-American population in South Florida, helping Trump win the state in November.
Nine days before Trump left office, Trump's administration announced that it was returning Cuba to the U.S. list of state sponsors of terrorism. The decision was made after months of legal review. Some administration experts even questioned whether the decision was justified.
'The move could complicate President Joe Biden's plan to improve U.S. relations with the Communist-run nation. Reversing Cuba's designation requires lengthy legal deliberations.
"I denounce Sec of State Pompeo maneuvers to include #Cuba in the list of States sponsoring terrorism to please the anti-Cuban minority in Florida,"  tweeted Cuban Foreign Minister Bruno Rodriguez on Dec. 30 amid speculation about the move.
"We've taken note of these last-minute maneuvers," a Biden official said. "The transition team is reviewing each one." A move that has reignited PTSD and heightened anxiety for many that fled the terror and abuses of the country during recent history.
CNBC reported, "A re-listing of Cuba has heavy symbolic meaning for Havana, which had chafed for decades under the U.S. designation, though it is unclear how much practical impact there will be."
"The designation carries a prohibition on U.S. economic aid, a ban on U.S. arms exports, controls on "dual-use" items with military and civilian applications, and a requirement that the United States oppose loans to Cuba by international financial institutions such as the World Bank and International Monetary Fund."
"But many of those restrictions are already in place – or have even been tightened by Trump – and a decades-old U.S. economic embargo remains and can only be lifted by Congress."
"Among the most prominent fugitives in Cuba is Joanne Chesimard, who fled there after escaping a New Jersey prison following her conviction for killing a New Jersey State troopers in 1973."
"Additionally, the State Department has condemned Cuba's refusal of Colombia's request to extradite leaders of the ELN rebel group after it claimed responsibility for an attack at a Bogota police academy in January 2019 that killed 22."
Cubans are an innovative and resilient people. Those who have been able to escape the horrors the government inflicted on the population commiserate with those who remain steadfast on the island.
The idea of normalizing relations with a government that has yet to acknowledge mass murder and terror inflicted upon its people will only aid in providing more power to leaders that continue to seek out and destroy anyone considered a political dissenter.
Have a story you want USA Herald to cover? Submit a tip here and if we think it's newsworthy, we'll follow up on it.
Want to contribute a story? We also accept article submissions – check out our writer's guidelines here.