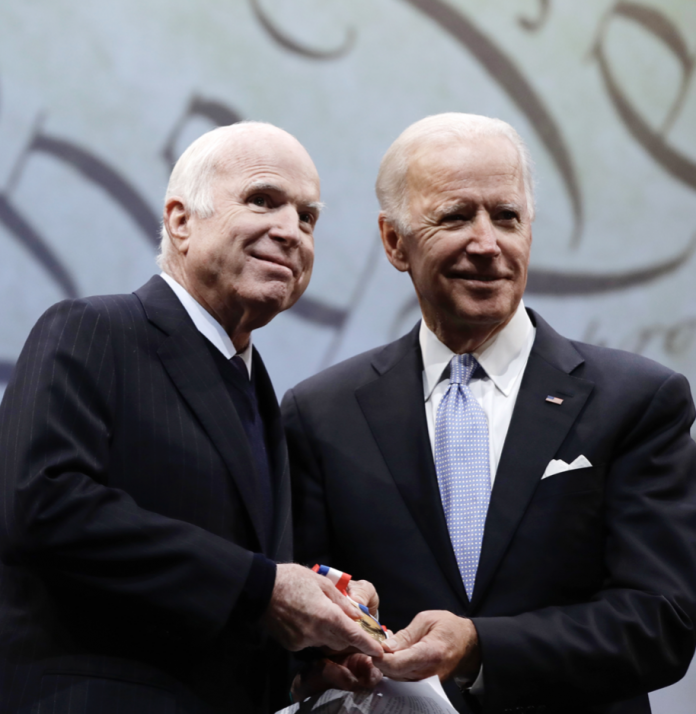 Over the course of Biden's 2020 presidential campaign, he's found himself having quite a bit of trouble, despite his status as the Democrat Party's frontrunner. Biden has taken heat for his previous work with segregationist senators, his relatively moderate political stances, and multiple gaffes.
Of all the issues Biden faces, the gaffes are most impactful, as of late; many Democrats are subsequently feeling nervous about whether Biden truly has what it takes to challenge President Trump.
However, in spite of the aforementioned circumstances, Biden is still working to win his party's nomination. Yesterday, during a fundraising event in Massachusetts, the former vice president stated that an "awful lot" of good Republicans exist.
Biden's Statements on Republicans
At this time, Biden is one of the more moderate candidates running for office, especially in comparison to ones like Sanders and Warren. Therefore, Biden has attempted to brand himself as a potential president with the ability to work across the aisle. This is the point where the frontrunner declared how many good Republicans there are.
In Biden's own words:
"There's an awful lot of really good Republicans out there. I get in trouble for saying that with Democrats; but the truth of the matter is, every time we ever got in trouble with our administration, remember who got sent up to Capitol Hill to fix it? Me, because they know I respect the other team."
He then followed up his remarks by opining that Republicans feel scared to confront the president on various issues.
Flak from the Democrat Party
Despite Biden's statements about Republicans, the majority of his voter base will come from Democrats. Now, the frontrunner has previously mentioned that moderate candidates such as himself are the type of Democrats who win general elections; at this time, however, Biden is still in the primary season and needs to convince Democrats to nominate him to challenge President Trump.
Members of the Democrat Party and Democrat voters don't appear too pleased with Biden's latest remarks; this is especially evident on social media. There are many left-leaning individuals who disagree with Biden's assertion of "many good" Republicans.