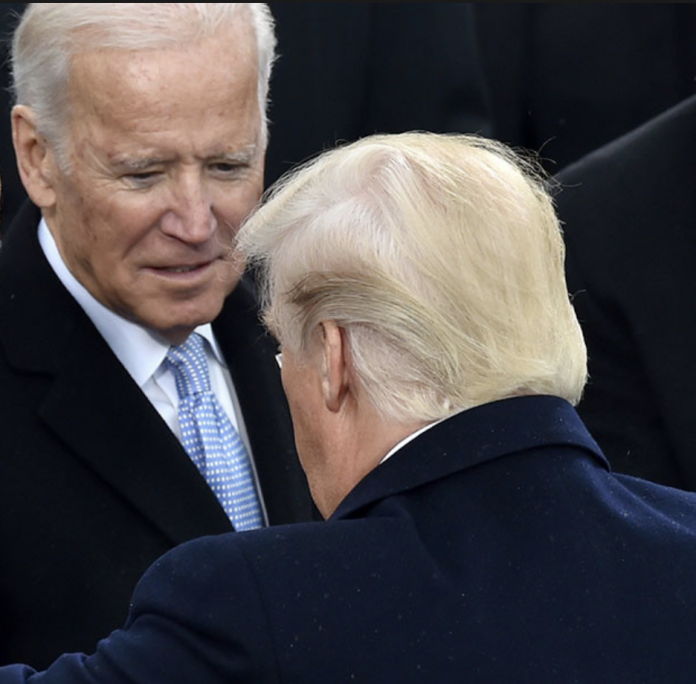 Every Democrat who is currently running in the primary election hopes to win their party's nomination and go on to face President Trump. However, this is a tall order in light of the plethora of competitors. This is why each candidate is working overtime to prove that they have what it takes to win a general election against President Trump.
On Friday, Joe Biden sat down for an interview with CNN. During this interview, Biden faced a question about whether or not he fears debating President Trump. Of course, the former vice president denied fearing Trump and furthermore explained why he is not afraid.
What Does Biden Think of President Trump?
According to Biden, the president of the United States reminds him of a childhood bully. Biden furthermore dismissed the idea that he would fear Trump.
In Biden's own words:
"The idea that I'd be intimidated by Donald Trump….he's the bully that I knew my whole life. He's the bully that I've always stood up to. He's the bully that used to make fun when I was a kid that I stutter, and I'd smack him in the mouth."
The former vice president then insinuated that he would dominate President Trump in a debate.
A Rebuttal from President Trump
It did not take long for President Trump to weigh in on the statements which Biden made on Friday. Yesterday, the president took to Twitter to share his thoughts on the former vice president. Per Trump's own admission, he does not believe Biden has what it takes to become the next president of the United States:
Joe Biden is a reclamation project. Some things are just not salvageable. China and other countries that ripped us off for years are begging for him. He deserted our military, our law enforcement and our healthcare. Added more debt than all other Presidents combined. Won't win!

— Donald J. Trump (@realDonaldTrump) July 6, 2019
How is Biden Doing in the Election Thus Far?
Biden may not be afraid of President Trump; however, he is still not having the best time in the election right now. Granted, Biden still retains his frontrunner status, but the extent of his lead has decreased. Furthermore, the former vice president is taking hits from progressive Democrats who believe he is too lukewarm to beat President Trump in 2020.
Despite Trump's belief that Biden cannot win a general election, he has previously stated that Biden will likely win the Democrat nomination.