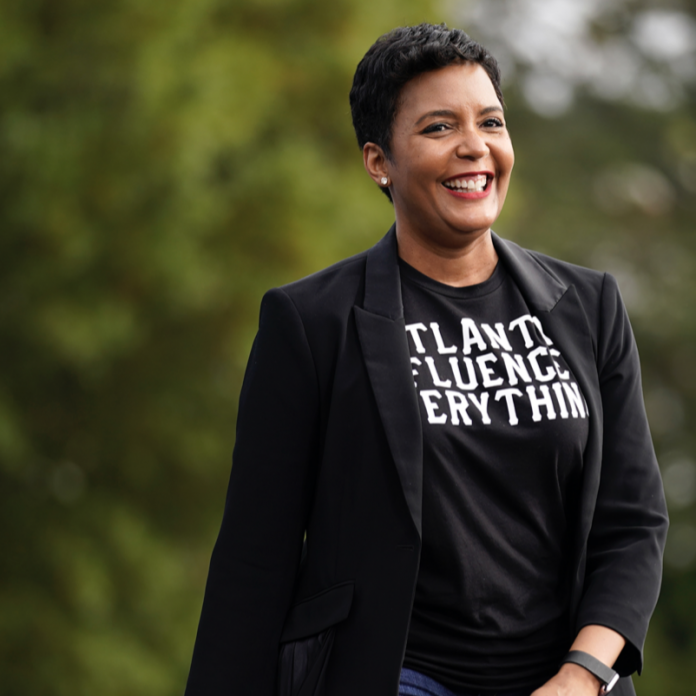 The Biden administration has suffered a lot of bumps in the road as of late.
For one thing, the White House remains consistently held to task for its failures to handle issues like inflation, baby formula shortages, high gas prices, border problems, and more.
Another factor that's wound up working against the Biden administration is high turnover rates.
This White House has practically bled dry staff; the high number of officials who've left their posts in relatively short time periods also raises questions about the workplace culture within the administration.
With the departure of certain staffers comes the arrival of new ones, though. As it turns out, former Atlanta Mayor Keisha Lance Bottoms will work for the Biden administration.
What to know about Bottoms' role in the White House
The former mayor of Atlanta is set to work as the Office of Public Engagement's director. In so doing, Bottoms will replace Cedric Richmond, who recently left the Biden administration for greener pastures.
Her work as the Office of Public Engagement director will maintain at least through the November midterm elections, possibly beyond.
In this role, Bottoms' job responsibilities shall entail helping put together the president's policies, along with ensuring these policies are in keeping with the greater agenda of the Democrat Party.
Likewise, the former Atlanta mayor will work to bridge existing gaps between progressive Democrats and centrist Democrats.
This has turned out to be a major issue for Biden and the Democrat Party; to this day, leftists harbor concerns that differences between progressives and centrists could cost the Democrat Party the midterm elections.
Centrist and moderate-leaning Democrats have balked at certain key aspects of Biden's agenda. These aspects entail the Build Back Better Act, filibuster abolition, and more.
During an interview with Axios, Bottoms vowed to engage in considerable listening and hearing out all voices.
Will it make a difference?
At this point in time, Democrats remain well on track to losing the midterms. The strongest factor driving this ultimately boils down to policies.
Under Biden and a Democratic Congress, high expenses, inflation, supply shortages, and other liabilities thrive. Meanwhile, wages, consumer confidence levels, and other critical needs continue to be stagnant.
Warnings of a potential recession likewise aren't helping matters. Despite Bottoms' experience working in Democratic politics, even she may not manage to spare Democrats from major losses in November.