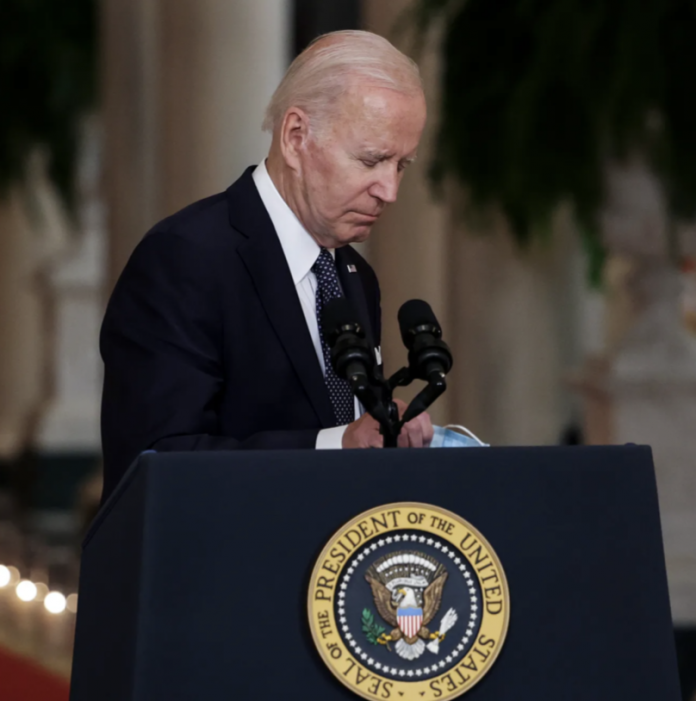 Joe Biden has finally reached a new chapter in his presidency. This time, growing numbers of Democrats are openly turning against him.
The New York Times, for instance, recently ran a piece that was very much against Biden going for a second term in the 2024 presidential election.
Yet, the interesting part arrived when a series of named and unnamed Democrats made clear their views that Biden should sit out 2024, due to his age and current baggage since getting into office.
Recently, when top progressive Rep. Alexandria Ocasio-Cortez was asked by CNN if she'd back Biden for re-election, she stated she'd cross that bridge when she got to it.
It's very clear that rising numbers of Democrats have begun to view Biden as a liability. Now, the White House finds itself, once again, attempting to do damage control.
The White House: Biden's 2024 plans haven't changed
It appears as though all of Democrats' concerns about Biden's age and growing list of failures as president have made it to the White House.
This explains Monday evening's tweet by White House press secretary Karine Jean-Pierre. In this tweet, Jean-Pierre confirmed Biden's intention to run for a second term in 2024 remains very much alive.
In 2024, Biden (should he see his election plans through) will be an 82-year-old running a grueling presidential campaign. He'll also face all the baggage and negative backlash stemming from his actions in office.
Many Democrats have concerns about how (or rather, if) Biden could pull this off. The likelihood of the president seeing massive losses for his party in the November midterms isn't putting Democratic officials at ease, either.
Growing numbers of leftists appear warmer to the idea Biden should step aside and let someone else run in 2024.
Biden on 2024
The president continues to tell advisers and even his ex-boss, former President Obama, that he's running for office. Apparently, a huge motivating factor for Biden is reports that former President Trump plans to run again.
For reasons that remain a mystery to many folks nationwide, Biden sees himself as the one candidate Trump won't manage to beat in the 2024 presidential election.