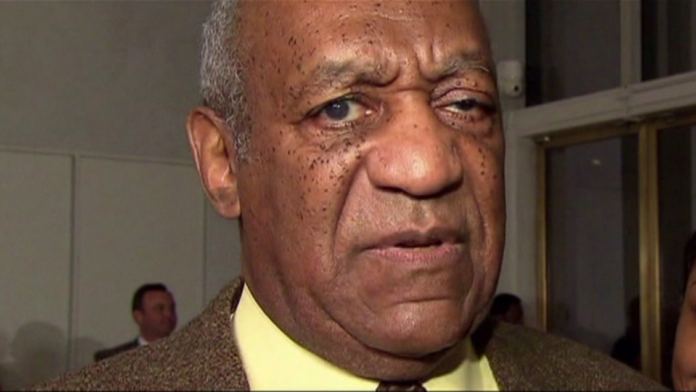 Last Saturday, Bill Cosby's infamous sexual assault trial was declared a mistrial by Judge O'Neill, but reports from the Richmond Free Press indicate that Cosby is not out of the woods just yet. So far, at least ten women have come forth and placed defamation and assault claims against the former entertainer. The civil lawsuits were filed in California and Massachusetts. Many of Cosby's accusers claim that his public denial of their allegations severely damaged their reputations. When regarding civil lawsuits, the plaintiffs are only responsible for thoroughly proving their case and "tipping the scales above 50 percent" in their own favor.
David Harris, a criminal justice expert, declared that the jury's inability to reach a verdict does not necessarily clear Cosby of the charges being brought against him. "There may not be enough evidence for a criminal conviction, but that does not rule out a civil verdict," he said. In order to establish Cosby's pattern of drugging and raping women, the plaintiffs are using sworn statements from his accusers.
Based on reports from the U.S. News, many obstacles await those who aspire to press defamation charges. According to dean of Delaware Law School Rodney Smolla, the plaintiffs will have to prove that Cosby assaulted them and made further statements about his accusers beyond denying their accusations.
"The defamation case is this clever way of saying, If I say you raped me and you say it didn't happen, then you're defaming me by calling me a liar and that in itself is a difficult defamation case. It's not a classic defamation case," Smolla explained. He continued by stating that civil case rulings would depend on the jurors' regard for the case, their relation to each other, and their disposition towards unyielding people among their ranks. Many of these factors are complete wild cards.
Only time will tell the outcome of the civil lawsuits being placed against Cosby, but it does not appear as though his legal ailments will be disappearing anytime soon. The prosecution in his sexual assault case already announced their decision to retry Cosby on other charges and the civil cases being filed against him are only increasing with the passing of time. Regardless of whatever the endgame may be, Cosby's reputation has been irrevocably tarnished by the plethora of sex scandals and accusations centered around him. Americans will never look at Cosby the way they did before. His glory days are long gone.