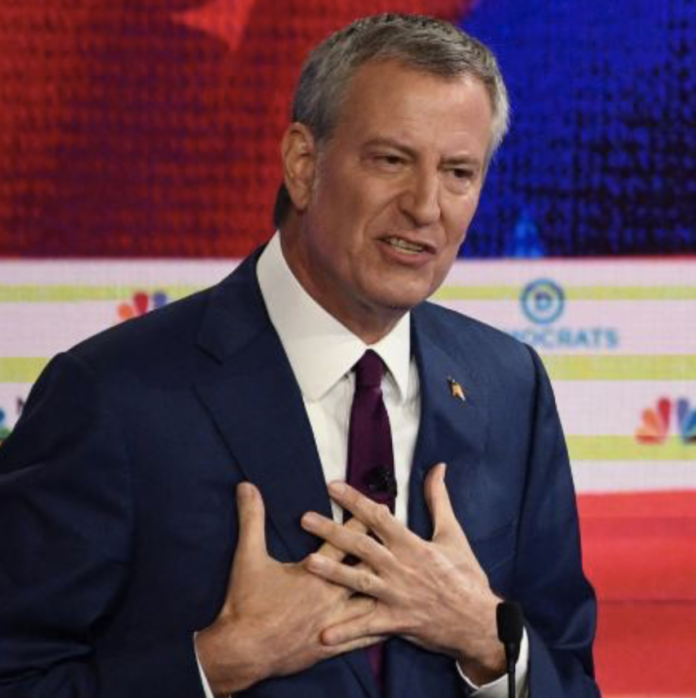 The Democrat side of the 2020 presidential election is extremely competitive. At this point in time, America is still in the primary season. This means that Democrats are eager to beat their opponents and win the nomination to represent the Democrat Party in the general election.
Thus far, Democrat candidates have engaged in the first and second debates with one another. The third and final primary debates are set to commence next month. While there are certain differences in policy matters, Democrats are overwhelmingly united on certain matters.
One of these matters includes the idea of raising taxes on wealthy Americans to fund government programs. This is something which New York City Mayor and presidential candidate Bill De Blasio is currently facing censure for. One of De Blasio's critics is Lara Trump, daughter-in-law to President Trump.
Criticism of Bill De Blasio
On Friday, Lara Trump appeared on Fox News for an interview with Sean Hannity. During her time on air, she expressed concerns regarding the practicality of De Blasio's policies. Trump also pushed back against claims that the American Dream is absent.
In Trump's own words:
"I don't know exactly what [De Blasio] stands for, except taxing the hell out of the rich. There isn't an answer on exactly how that's going to work out for everybody. The reality is this president has brought the American dream back. I did hear [De Blasio] say that the American Dream is gone. It's back under President Donald J. Trump."
If @realDonaldTrump thinks HE can disrupt the status quo for working people, just watch what we can do. pic.twitter.com/DsjkaN3iik

— Bill de Blasio (@BilldeBlasio) August 5, 2019
Raising Taxes on Wealthy Americans
Many policies favored by 2020 Democrats also involve raising taxes on wealthy Americans and even the middle class. Some examples of the aforementioned policies include Medicare-for-All and the Green New Deal. Furthermore, many left-wing candidates are openly supportive of providing free healthcare to illegal immigrants; this is something which even Bernie Sanders admits will raise taxes on the middle class.
Overall, Democrats claim that tax hikes will pay off due to the services provided by government-run programs. Increasing the power of government is viewed much more favorably on the left-wing than on the right.
Bill De Blasio has yet to respond to Lara Trump's remarks.