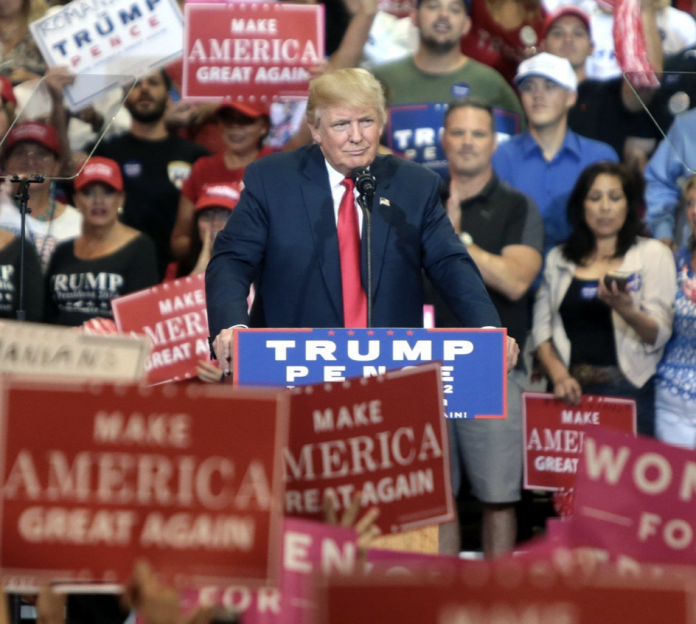 Earlier this week, President Donald Trump announced his re-election campaign during a rally in Orlando, Florida. While supporters across the nation are more than thrilled, not everyone shares a positive outlook.
Yesterday, TV show host Bill Maher appeared on air to share his thoughts regarding the president's re-election rally. During this time, Maher drew multiple supposed parallels between the rally, Trump and racism.
A Closer Look at Maher's Take on Trump's Re-Election Rally
First and foremost, it's important to note that Maher is far from a Trump fan or a fan of conservatives period. On multiple occasions, Maher has chosen to censure both the president and other members of the right-wing. Last night, the TV host did not deviate from this pattern whatsoever.
According to Maher, Americans who support President Trump suffer from "goldfish memory." Prior to this remark, Maher asked his viewers if they saw "this Klan rally [Trump] was having there?" Additional commentary from Maher includes claiming that former Trump aide Hope Hicks told "white lies" because "even the lies have to be white."
Finally, Maher alleged that "white supremacists" are "welcomed as part of [Trump's] base." This comes in spite of the fact that the president has previously denounced racial hatred in all of its forms.
This isn't a campaign, this is a movement! Thank you Orlando – we love you! #Florida #KeepAmericaGreat 🇺🇸🇺🇸🇺🇸 pic.twitter.com/MAXjaMzWBS

— Eric Trump (@EricTrump) June 19, 2019
Like other liberals, Maher is very eager for the Democrat Party to regain control of the White House. Throughout his claims about Trump and racism, Maher made this very clear.
Controversial Comparisons Between President Trump and Racism
The president regularly faces accusations of racism from his political opponents and other Americans who simply do not like him. Policies such as the enforcement of legal immigration and enforcing work requirements in order for lower-income Americans to receive welfare, both policies championed by the president, are often demonized as racist by Democrats.
Trump supporters have largely pushed back against claims of racism. Those on the right-wing often state that whenever Democrats dislike a policy or politician, they brand them as racist. Furthermore, some Americans have claimed that unapplicable accusations of racism cheapen the weight of real racism.
At this time, President Trump has not responded to the comments Maher made on air.