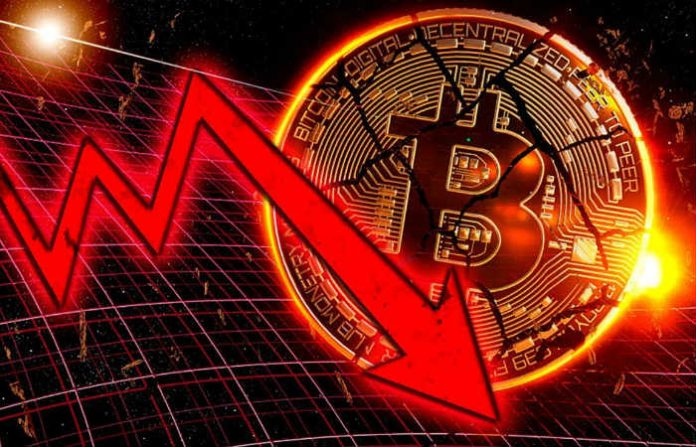 Bitcoin (BTC) price dropped by 13% and Ethereum's Ether (ETH) plunged by 21%, early Sunday. The unexpected slide caused market liquidation of more than $1 billion worth of futures contracts as BTC/USD dropped from almost $12,000 to a low of $10,550.
In what International brokerage EXANTE CEO, Anatoliy Knyazev said may have been caused by a "technical glitch" Bitcoin's price dropped $1,458 in less than an hour on August 2.
The sudden slide caught traders by surprise and buying pressure mounted early Sunday when Knyazev said "the world is dormant and almost no assets are priced globally."
According to the Coindesk Bitcoin Price Index value crashed in just under 10 minutes on the largest cryptocurrency companies. The price drop triggered $144 million worth of sell liquidations or forced closure of long positions on BitMEX, the highest since May 10, according to data source Skew.
"One just has to keep this market structure in mind and approach Bitcoin as more of an illiquid asset still. If one trades with no to modest leverage and refrains from using 'stop-loss' orders, e.g. if one is holding for longer investment horizons, such flukes shouldn't cause any trouble. They're definitely not showing us a sudden change in fundamentals, Bitcoin's not dead and won't be," Knyazev said.
A few days before the drop Bitcoin had rallied to above the $12,000 mark, which was a recovery from a multi-year low.
Russian Crypto Bill Signed Into Law
The volatility in the marketplace comes at a time when digital currency continues to make its way into the international mainstream.
On Friday, Russian President Vladimir Putin signed a bill to regulate cryptocurrencies as digital financial asset (DFA) transactions. The new Russian law gives legal status to cryptocurrency but does not allow it to be used for payment.
Approval by the State Duma, Russian parliament lower house, came on July 22. The final approvals by the Federation Council were on July 24. The new law will come into use on January 1, 2021.
————————————————–
Have a story you want USA Herald to cover? Submit a tip here and if we think it's newsworthy, we'll follow up on it.
Want guaranteed coverage? We also offer contract journalism here.  Just be sure you're comfortable giving up editorial control, because our journalists are dogged and will follow the story through to it's conclusion. The story will be published to our exacting standards, without regard for your preferred slant.
Want to contribute a story? We also accept article submissions — check out our writer's guidelines here.