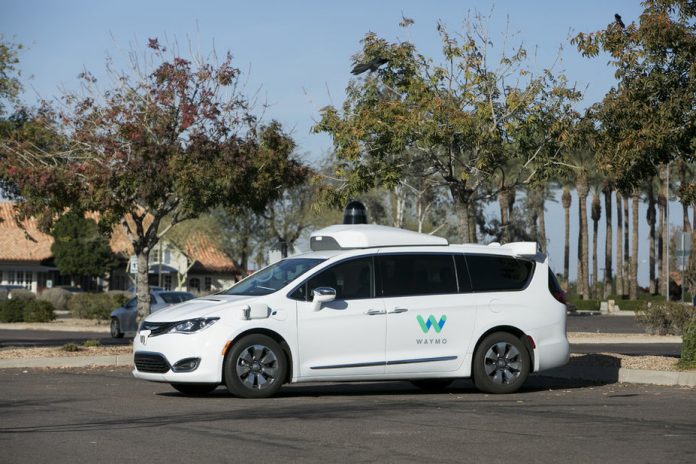 Prosecutors have suggested a 27-month prison term for self-driving vehicle engineer Anthony Levandowski.
Levandowski requested 12 months of home confinement and claimed that going to prison in the middle of a pandemic would be a "death sentence" since the Federal Bureau of Prisons has been unable "to control the spread of the coronavirus."
Court documents claim that over the past six years, Levandowski has repeatedly suffered from respiratory illnesses, including pneumonia in 2015 and 2017. 
"While Mr. Levandowski certainly must be punished for his crime, we submit that, given the grave risks it carries, a custodial sentence right now is unnecessary and unwarranted in this case," according to court documents.
In March, Levandowski agreed to plead guilty to one count of trade secrets theft.  Sentencing for Levandowski is expected today in the U.S. District Court for the Northern District of California.
The Justice Department charged Levandowski with 33 counts of intellectual theft and attempted theft of trade secrets from his former employer, Waymo, which he allegedly took over to the ride-hailing company, Uber. The 32 other charges were dropped as a result of the plea agreement.
A tech pioneer falls from grace
Levandowski was once known as the global expert in autonomous vehicles. He spent 15 years developing the technology. No one denies he made vital contributions to the self-driving car industry and he went on to create multiple successful startup ventures. 
Levandowski first joined Alphabet-owned Google in 2007, as a software engineer working on Google Maps' Street View. About a year later, while he still worked at Google, Levandoski formed a startup, Anthony's Robots. Both on and off the job he continued to develop artificial intelligence (AI) and self-driving technology.
After a successful test of Levandowski's PriBot, Google founders Larry Page and Sergey Brin embraced the self-driving car project. Google's self-driving car project "Project Chauffeur" later became Waymo LLC, a subsidiary of Alphabet.
Prior to leaving Waymo parent company Alphabet in 2016, prosecutors allege that Levandowski downloaded 14,000 Project Chauffeur documents. Levandowski admitted to taking the data from his work computer and downloading it to his personal laptop in December 2015, weeks before he left the company. 
Levandowski founded his own autonomous trucking startup, Otto, in 2016 and six months later Uber bought Otto for nearly $700 million.
Trouble on all sides
In February 2017, Waymo sued Uber and Levandowski over the IP theft.
With the purchase of Otto in 2016, the company signed an indemnity agreement which agreed to compensate Levandowski in case any claims were brought forward by his former employer. "Uber eats injunctions for breakfast," Uber CEO Travis Kalanick allegedly told Levandowski.
However, Uber lost it's confidence in Levandowski when they found out about the full extent of the download that contained Google's trade secrets. And they were reportedly upset when they found out how much they were going to have to pay Google. 
As a result, Uber refused to honor the agreement, instead firing and then suing Levandowski.
Throughout the criminal proceedings, Levandowski's attorneys were adamant that none of the Google documents were ever used or shared.
"Google engaged an army of lawyers and forensic experts to comb through Uber's facilities, servers, source code, design files, and prototypes — making 12 separate installations in all," according to Levandowski's lawyers.
Federal investigators also looked for evidence of wrongdoing, the lawyers noted. "None of these efforts produced any evidence that Mr. Levandowski used any of Google's trade secrets after leaving Google's employment, whether at Uber or anywhere else."
In 2018, Levandowski co-founded Pronto AI, developing a new aftermarket safety system for commerical trucks called Copilot. Three months later he was indicted on federal charges and had to step down as CEO.
In February 2019, Alphabet, the parent company of Waymo, and Uber settled out of court, in a deal estimated at $245 million. Levandowski was ordered to pay $750,000 in restitution in the case. He filed for bankruptcy the same day.
————————————————–
Have a story you want USA Herald to cover? Submit a tip here and if we think it's newsworthy, we'll follow up on it.
Want guaranteed coverage? We also offer contract journalism here.  Just be sure you're comfortable giving up editorial control, because our journalists are dogged and will follow the story through to it's conclusion. The story will be published to our exacting standards, without regard for your preferred slant.
Want to contribute a story? We also accept article submissions — check out our writer's guidelines here.