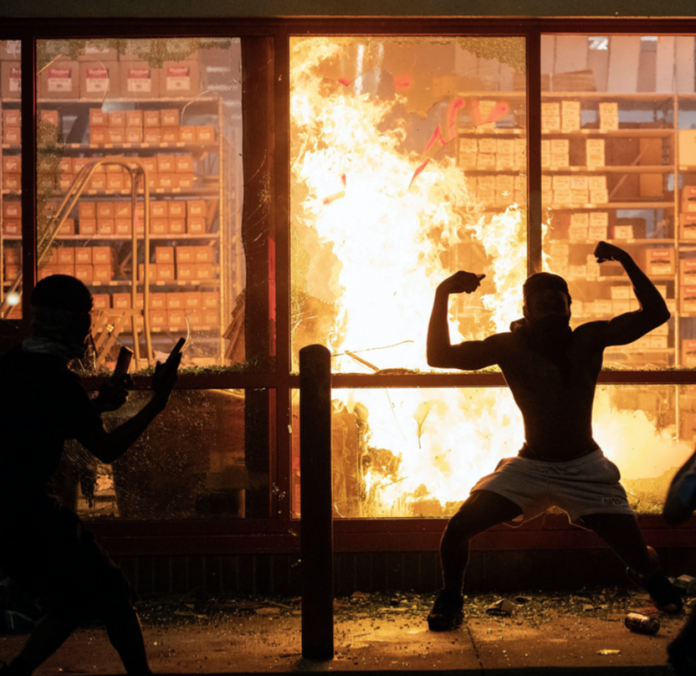 The death of George Floyd has made national headlines this week.
On Monday, Minneapolis police officers were taking Floyd into custody. During his time, one of the officers kept his knee shoved into the back of Floyd's neck. Despite Floyd stating that he couldn't breathe and later losing sentience, the officer still kept his knee on Floyd's neck, causing his death later that day.
Our state watched George Floyd's humanity get erased. Our feelings of anger, anguish, and disillusionment are justified.

— Governor Tim Walz (@GovTimWalz) May 28, 2020
Following this unfortunate circumstances, Black Lives Matter rioters promptly took to the streets on Tuesday and Wednesday. Last night's riots, however, turned especially dangerous. Countless businesses burned while Minneapolis eventually called in the National Guard due to death and destruction engendered by Black Lives Matter people.
What to Know About Wednesday Night's Riots in Minneapolis
Rioters took out their rage on the city of Minneapolis last night. Countless businesses became caught in the literal crossfires, as some stores were set ablaze. Furthermore, Black Lives Matter protesters chose to loot Target, spray graffiti on buildings, and even toss fireworks at firefighters who arrived to stop buildings from burning.