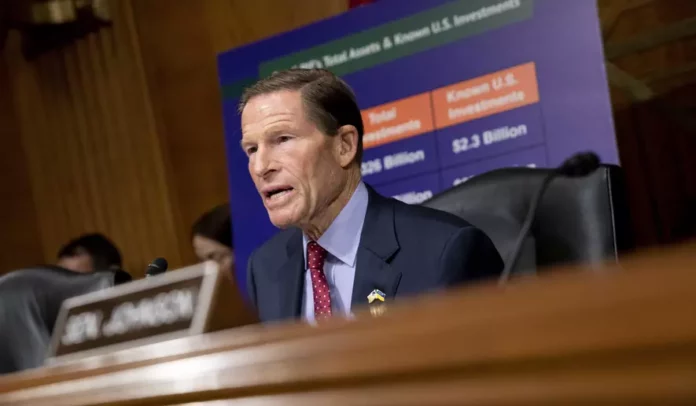 In a gripping turn of events, Senator Richard Blumenthal, D-Conn., has upped the ante in his relentless pursuit of transparency, issuing a subpoena that could rock the golfing world and expose an alleged Saudi effort to launder its tarnished image through sports investments.
Blumenthal Subpoenas: Chung Under the Spotlight
Blumenthal, leading the Senate's Permanent Subcommittee on Investigations, has been on a crusade for answers regarding the Saudi Public Investment Fund's (PIF) extensive foray into the U.S. economy, especially its golfing venture alongside the PGA Tour and LIV Golf. But PIF officials, shrouded in secrecy, have repeatedly snubbed the senator's inquiries.
In a bold move that has sent shockwaves through the corridors of power, Blumenthal served a subpoena to Jason Chung, the senior director of PIF's American subsidiary, USSA International LLC. Chung is now compelled to testify at the forthcoming October 13 hearing and hand over a treasure trove of documents relating to PIF's expansion plans on U.S. soil.