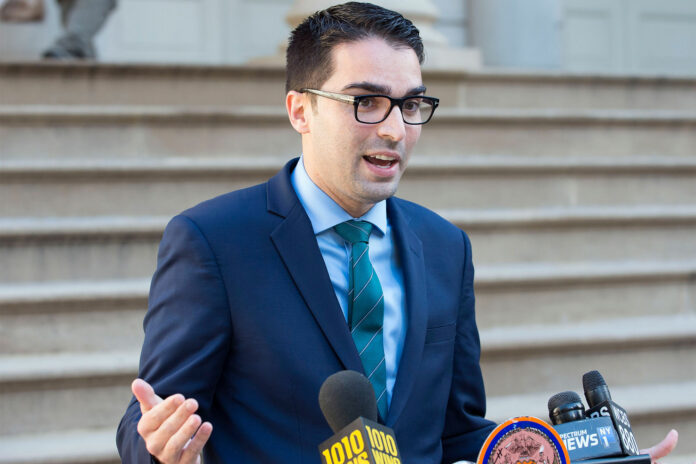 A startling revelation has come to light as a seasoned New York City politician faces accusations of taking a staggering sum, over $150,000 in bribes, during his tenure across various key posts. Eric Ulrich, the 38-year-old who once held the city's trust, is now under scrutiny as the Manhattan District Attorney made the announcement on Wednesday.
Eric Ulrich Bribery Charges : Bribes and Accomplices
Ulrich is ensnared in not one but five separate charges, all alleging that he pocketed money and lavish gifts from several prominent figures in the city's real estate and business circles. The roll call of those supposedly involved reads like a Who's Who of NYC's professional scene. Real estate magnate Mark Caller, former representative of the Buildings Department Paul Grego, ex-correction officer Victor Truta, and local entrepreneurs Michael Mazzio, Joseph Livreri, and Anthony Livreri are all names entangled in this intricate web of alleged corruption.
 Quid Pro Quo: A Glimpse Into the Allegations
At the heart of these charges lies the suggestion that in return for these under-the-table dealings, Ulrich played favoritism. Acting as a benefactor to his accomplices, he supposedly used his influential positions to get them cushy government jobs, sought-after city approvals for their business undertakings, and an assortment of other governmental privileges.
 A Tarnished Track Record
In a tale reminiscent of Icarus, who flew too close to the sun, Ulrich's storied political journey has experienced an abrupt downturn. The Republican representative, whose journey in the New York City Council spanned from 2009 to 2021, later ascended to serve as an adviser to Mayor Eric Adams. The ascent didn't stop there, with Ulrich being handed the reins of the Buildings Department in May 2022. However, much like Icarus, his meteoric rise was followed by a swift fall. A mere six months into his tenure, whispers of the DA's probe led to his resignation.