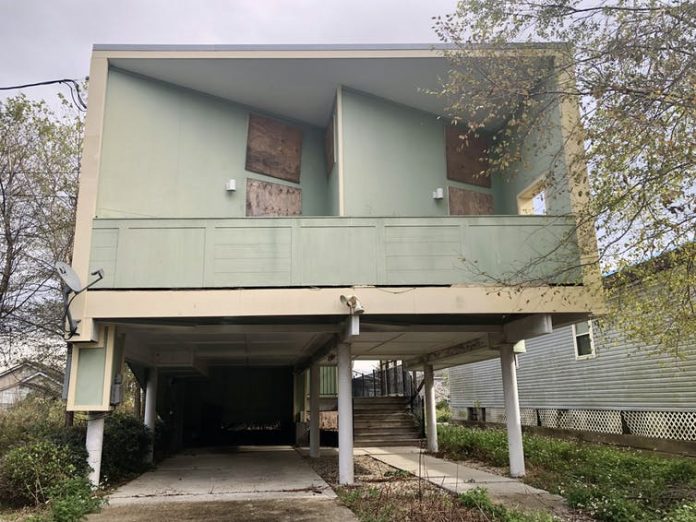 Mega-star Brad Pitt, no doubt, had good intentions when he started his charity. But according to an attorney for Hurricane Katrina victims, homes built in New Orleans by the Make It Right Foundation charity are defective.  They have serious problems and are filled with dangerous mold and wood rot.
Brad Pitt's foundation built 109 post-Katrina homes in the Ninth Ward of New Orleans. The non-profit formed in 2006, focused on the community where many people were displaced by the damage wrought by Hurricane Katrina in 2005.
The "affordable" homes cost $150,000 each. And the experimental, environmentally-friendly homes turned out to be defective.
Katrina Survivors face another disaster
New Orleans Attorney Ron Austin filed a lawsuit on behalf of residents in 2018 and they are still seeking answers from Pitt and his organization.
Austin alleges that the houses were "deficiently constructed and built" with "defective products" that caused mold, poor air quality, structural failures, faulty heating, ventilation and cooling, electrical malfunctions, plumbing mishaps, and rotting wood.