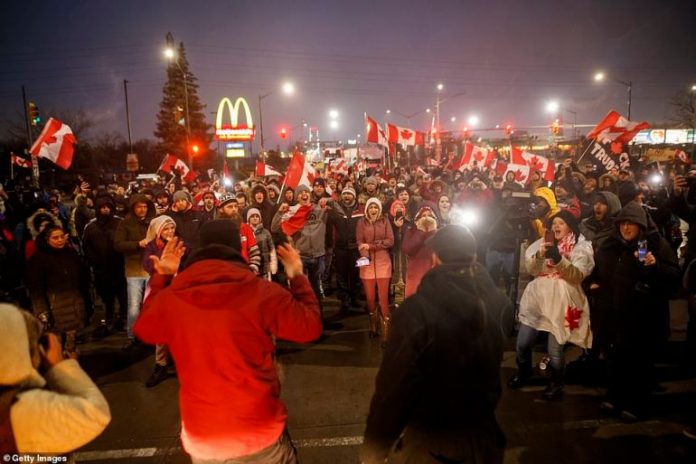 US President Joe Biden is urging Canadian Prime Minister Justin Trudeau to use his federal powers to stop Canada's Freedom Convoys 2022. And even though a Canadian judge has ruled that police can block and remove the demonstrators it may be too late. 
Since late January trucks, and other vehicles, have been blocking the downtown Ottawa area. It has been a huge hit for local businesses that have already been impacted by the Covid-19 shutdowns and lockdowns.
 By February 7th the Freedom protesters had begun disrupting traffic at Detroit's Ambassador bridge. This is a major Canada-US trade route. This prompted Biden to call Trudeau.
And today the organizers opened up a lane of traffic for U.S. vehicles entering Canada. They took this step just hours prior to a Canadian judge ruling that police could arrest the demonstrators.
Freedom Convoys may be going international. The truck blockades of anti-COVID-19 mandates continue to disrupt economies on both sides of the border. 50,000 truckers started the movement. It continues to grow.  And thousands are gathering near the country's parliament.