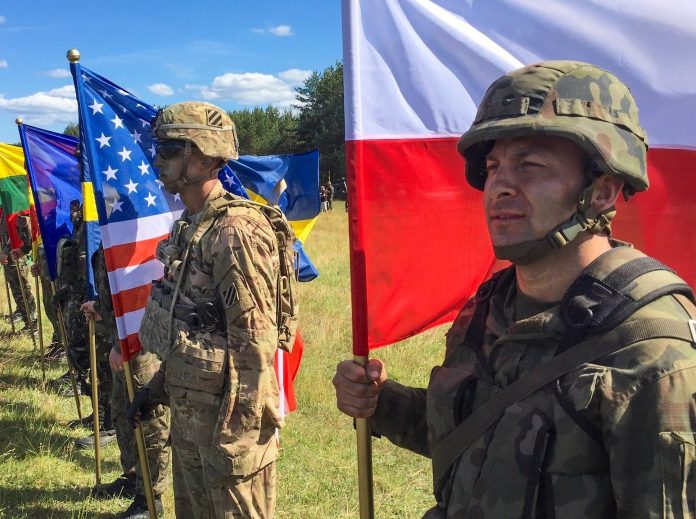 A senior Pentagon official says President Biden is deploying an additional 3,000 soldiers to the Poland-Ukraine border today. The troops will join 1,700 US soldiers that are already stationed in Poland. The Pentagon is hoping to stop Russia from carrying out a Ukraine invasion.
The Pentagon confirmed on Wednesday that the Russian army continues to mass war resources on borders surrounding Ukraine. The satellite images have convinced the Pentagon that Russia is going to attack Ukraine.
In addition to the U.S. troops deploying to Poland, about 1,000 U.S. soldiers are being shifted from Germany to Romania. And another 300 soldiers of an 18th Airborne Corps headquarters unit commanded by Lt. Gen. Michael E. Kurilla will be positioned as support.
The fresh troops will depart from Fort Bragg, North Carolina, and should arrive in Poland early next week. Their numbers include elements of an infantry brigade of the 82nd Airborne Division.
The U.S. already has about 80,000 troops on rotational deployments throughout Europe. They can be quickly tapped to support NATO efforts if Russia invades Ukraine.