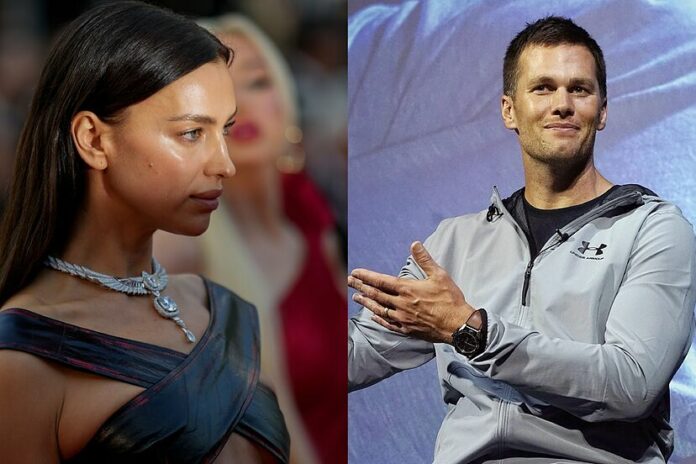 In the aftermath of legendary quarterback Tom Brady's return to bachelorhood, the A-list rumor mill is spinning with conjecture and speculation.
One intriguing name, however, has dominated the gossip circles: renowned Russian model Irina Shayk.
Irina Shayk's Attention Riveted on Brady
At the recent grandiose nuptials of Joe Nahmad and Madison Headrick, held in the breathtaking locale of Costa Smeralda, Sardinia, Shayk, like a heat-seeking missile, made an unswerving beeline for the football icon, insider sources divulged to Page Six.
Tom Brady and Irina Shayk, both guests at the billionaire heir's star-studded ceremony, found themselves amidst an elite coterie of celebrities, including Leonardo DiCaprio, Serena and Venus Williams, and renowned auctioneer Simon de Pury.
Throughout the weekend-long celebration, it appeared that Shayk barely let Brady out of her sight.
An onlooker noted, "She followed him around all weekend. She was throwing herself at him." However, despite the Sports Illustrated swimsuit model's noticeable interest, Brady seemed less than enthused, reportedly telling a friend he "wasn't interested."
Past Romantic Endeavors: From Ronaldo to Cooper
Irina Shayk, no stranger to high-profile relationships, has previously been romantically linked with stars like Cristiano Ronaldo and Bradley Cooper.