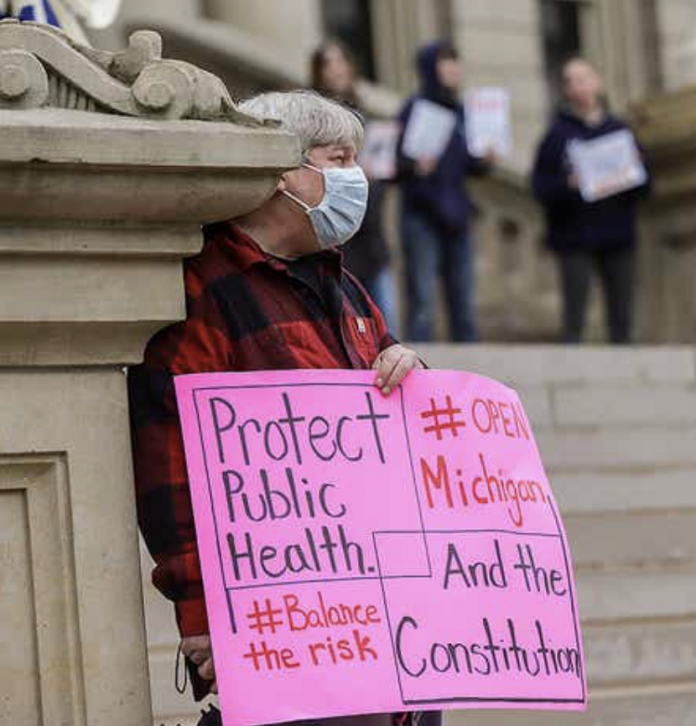 Michigan Gov. Gretchen Whitmer continues to come under fire for her stay home order. The Executive Order prohibits Michiganders from fishing in boats, purchasing "non-essential" items in open stores, traveling to the homes of friends and relatives, etc.
To say that Michiganders are furious with Whitmer is an understatement. Thus far, a petition to remove the Michigan governor from office has garnered more than 308,000 signatures; you can view the petition and add your name here.
In light of Gov. Whitmer's actions and Executive Order, she is facing a lawsuit from Michigan United for Liberty. The nonprofit, grassroots organization announced its suit against Whitmer earlier today via Facebook.
A Closer Look at Michigan United for Liberty's Suit Against Whitmer
On Facebook, the grassroots organization cited the intent of their lawsuit as "to ensure that the executive branch cannot absorb the legislative branch in the future."
Case contacts listed in the suit against Whitmer are Matthew E. Gronda and Philip L. Ellison. Documentation of the suit can be viewed here and calls out Whitmer for infringing upon "the rights, privileges, and interests" of all Michigan residents.