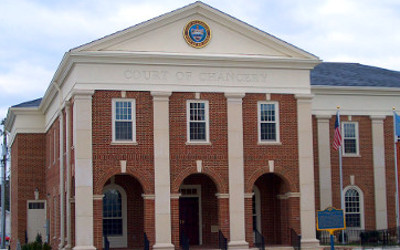 (USA Herald) – In a historic ruling, the Delaware Court of Chancery has declared that corporate officers have the same oversight obligations as directors, setting a new precedent for corporate law in the state. The 65-page decision, handed down by Vice Chancellor J. Travis Laster, applies to a derivative suit filed by stockholders against former McDonald's executive David Fairhurst in 2021.
The suit accused McDonald's directors of allowing former CEO Stephen Easterbrook to depart the company with a $56 million separation package despite allegations of inappropriate behavior with a subordinate and ignoring widespread sexual harassment. Fairhurst, who was the executive vice president and global chief people officer, was also accused of sexually harassing employees and failing to address harassment by others, including Easterbrook. Easterbrook ultimately had to give back $105 million in cash and stock after the scandal expanded and new information came to light about his conduct and disclosure failures. The Court of Chancery allowed Easterbrook to withdraw from the case, but Fairhurst and the directors remain.
This week's ruling draws on previous decisions in Delaware's Supreme Court and Bankruptcy Court, as well as courts in California and other states, to find that corporate duties of loyalty, oversight, and care should apply to officers as well as directors. The decision was influenced by Chancellor William T. Allen's 1996 ruling in In re: Caremark International Derivative Litigation, which established director duties of oversight and enforceability through derivative suits. However, Chancellor Allen's decision only extended liability to directors and not officers.
It wasn't until 2009 that Delaware's Supreme Court explicitly declared in Gantler v. Stephens that "the fiduciary duties of officers are the same as those of directors," which has taken time to be applied in the Chancery Court. This week's decision in the McDonald's case has finally brought the issue of officer liability to the forefront.
"The court has placed significant protections on officers while at the same time extending oversight duties to them," says Richard Horvath, a partner at Dechert LLP. However, Horvath adds that "requiring a showing of bad faith to prove an officer's failure of oversight should mitigate against this decision leading to increased [directors and officers] insurance costs."
Lyman P.Q. Johnson, professor emeritus of law at Washington and Lee University, called the decision long overdue and said he had been puzzled for years about the lack of attention to officers in derivative fiduciary duty cases, given the increasing reliance on exculpatory defenses for boards and the greater vulnerability of officers. Johnson said the first officer oversight case could have been launched in 1998 against Walt Disney Chairman Michael Eisner in the In re: Walt Disney Derivative Litigation case, but the ground wasn't prepared at the time.
The impact of this week's ruling is far-reaching and will likely have implications for corporate law across the country. Investigative reporter Samuel Lopez from the USA Herald warns that officers now face new risks with this decision, which holds them accountable for their actions and requires them to act in good faith to protect their companies.
This groundbreaking ruling sets a new standard for corporate responsibility and accountability, making it clear that officers and directors alike must prioritize the interests of their companies and act in accordance with the law. The court's decision serves as a reminder that corporations and their leaders must always act in good faith and with the highest standards of ethics.