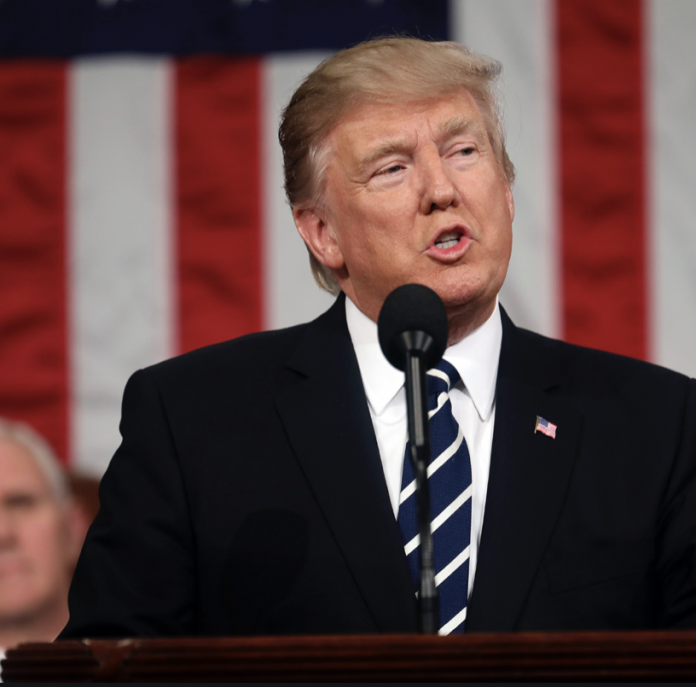 The ongoing Senate impeachment trial continues to dominate headlines across America.
Democrat leaders in Congress are still trying to make their case that President Trump committed a series of impeachable offenses.
Liberal lawmakers' accusations of supposed high crimes and misdemeanors, abuse of power, etc. come contrary to transcripts of Trump's phone call with his Ukrainian counterpart; the basis of the impeachment crusade furthermore conflicts with Zelensky himself who maintains that Trump never pressured him or withheld any aid in exchange for favors.
However, the president is fighting back via his legal team. Earlier today, attorneys blasted both articles of impeachment against Trump and the Democrats who are eager to boot this president from office.
Remarks from President Trump's Legal Counsel
Trump attorney Pat Cipollone held nothing back this Saturday. Cipollone torched Congressional Democrats for "[perpetrating] the most massive interference in an election in American history." This comes after various Democrats openly and previously stating that removing Trump from office is "urgent." Others on the left have admitted that they fear the president winning a second term in office if he's not removed.
However, the president's lawyer didn't stop there. Shortly thereafter, Cipollone noted the right of the American people to determine whether or not Trump remains president for another four years.
The following excerpt is a portion of remarks that Cipollone shared before the Senate body earlier today:
"The American people decide elections. They have one coming up in nine months. They're asking you to do something that no Senate has ever done and they're asking you to do it with no evidence. That's wrong."
The president's legal counsel has not completed their defense, not by a longshot. Other attorneys for Trump will weigh in with additional remarks next week.
The Overall Consensus of the American People
Multiple polls have shown the decline of support for impeachment as time goes on. Many Americans are sick of the process altogether; nevertheless, outlooks and perceptions on impeachment proceedings are heavily partisan. With very few exceptions, many individuals on the left are all for it, wanting nothing more than Trump out of office.
Conservatives, Trump supporters, and others on the right-wing couldn't express more opposition to impeachment. Most folks on the right view this impeachment as a sham. The process is ongoingly branded as the weakest, thinnest, fastest, and most rushed impeachment in American history.
Throughout the proceedings in the Senate, President Trump has weighed in with his thoughts via Twitter.
Any fair minded person watching the Senate trial today would be able to see how unfairly I have been treated and that this is indeed the totally partisan Impeachment Hoax that EVERYBODY, including the Democrats, truly knows it is. This should never be allowed to happen again!

— Donald J. Trump (@realDonaldTrump) January 25, 2020