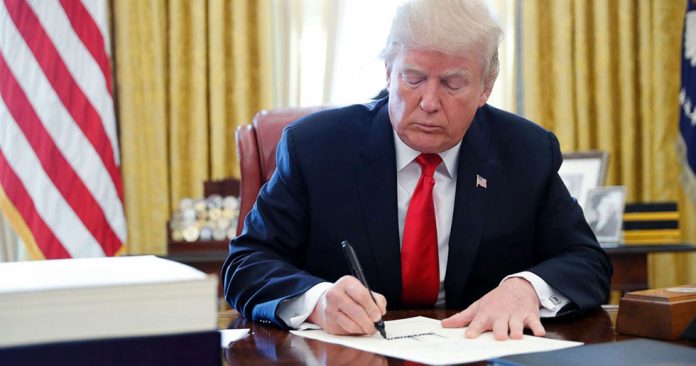 President Donald Trump signed the coronavirus relief bill but he made substantial changes to it before sending it back to Congress.
"Good news on Covid Relief Bill. Information to follow!" he said just before 6:30 PM EST on Twitter on Sunday.
He also said in another tweet, "See you in Washington, DC, on January 6th. Don't miss it. Information to follow!"
In a statement announcing that he had signed the bill that passed the House and Senate last week, the president demanded that Congress continue to revise the bill and cut the excess spending.
"I will sign the Omnibus and Covid package with a strong message that makes clear to Congress that wasteful items need to be removed. I will send back to Congress a redlined version, item by item, accompanied by the formal rescission request to Congress insisting that those funds be removed from the bill," he said.
The move was applauded by Senate Majority Leader and Kentucky Sen. Mitch McConnell in a statement on Twitter.
"I applaud the President's decision to get billions of dollars of crucial COVID-19 relief out the door and into the hands of American families. I am glad the American people will receive this much-needed assistance as our nation continues battling this pandemic," he said.