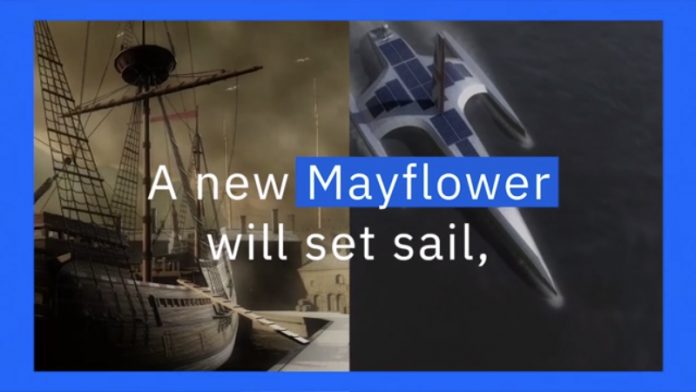 The next-generation Mayflower Autonomous Ship (MAS) is scheduled to leave Plymouth, England in April 2021. It is expected to make it to Plymouth, Massachusetts, two weeks later. Unlike the first Mayflower, this ship has no crew or passengers and is powered by renewable solar energy via solar panels with a biodiesel generator for back-up. 
It has been 400 years since the original Mayflower embarked on an over two-month journey that brought Puritan settlers from Europe, across the Atlantic Ocean, to colonize the New World in North America. To honor the anniversary, the IBM-designed ship will be guided by artificial intelligence (AI)
The third Mayflower makes the trip
The Mayflower Autonomous Ship (MAS) is actually the third Mayflower and it is very different from the first two.
Although the MAS was originally scheduled to sail to the U.S. in September, the techno-pandemic delayed the launch to April 2021. 
In 1620, the first Mayflower ship was a charter by a group of English merchants called the London Adventurers. Blown off-course and battered by storms, the ship's 102 passengers disembarked the day after Christmas in an area they named Plymouth.